2+2 PokerCast and Badugi All-Stars: Last Week in Poker Podcasts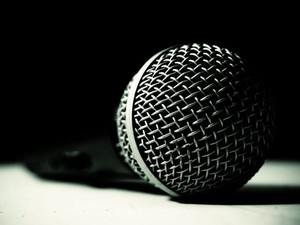 Ok so it was determined that the former title of this column was … well, let's say it was less than appropriate. Coming at the beginning of the week, "this week" implies a preview and not a review; and, since I cannot consume poker podcasts quick enough to get the column out in the same week, we have a naming dilemma.
So, in the meantime we are going with Last Week in Poker Podcasts. Anyone up for a contest to name the article?
The 2+2 PokerCast tops my list of poker podcasts this week. Mike and Adam cover the action at the WSOP. For those of you that think you're up to date on all the action, I still suggest you take in the segment as the guys provide a level of perspective to the happenings that is difficult to find elsewhere. Mike and Adam have been doing the poker podcast thing for a long time and it really shows.
Jess Welman, newly appointed Managing Editor of WSOP.com, is the first guest. I found Jess' candid view of WSOP (with just a hint of corporate influence) to be interesting. She adds yet another personality to the already diverse team giving interviews on behalf of the WSOP.
Next, Matt Matros joins the show to discuss winning his third bracelet in as many years. He also provides some insight into how his approach to the game differs from that thought to be most profitable by the young guns of poker.
The feature interview on the episode with professional poker player Olivier Busquet is easily some of the best content I've heard on a poker podcast in quite some time. Busquet shares his view on a wide variety of topics disclosing some very thoughtful insights of how the poker experience relates to life in general. Try to catch this segment for sure.
Episode 26 of Badugi All-Stars—I need to specify episode 26 because episode 27 has already been released—features a great interview with WSOP Media Director Nolan Dalla. While you may have heard explanations for some of the controversies that have sprung up at this year's WSOP, Dalla provides a bit of a different take.
Very jovial and personal, Dalla engages the Badugi All-Stars crew which lends itself nicely to the style of the show. One thing that I took away from the interview was that the WSOP wants to communicate to the players that rule change decisions are made with the long-term health of the game of poker in mind.
There was so much really good poker podcast content released in this past week that my list of shows I didn't get a chance to listen to is quite long and I'm afraid that listening to all of them will put me a bit behind for the next installment. But here are some that look appealing to me:
That's all for this week. As usual, feel free to leave your own reviews, rip on mine, or suggest other poker podcasts for my listening pleasure.