The Scotty Clark Poker Show, PokerNews Podcast and Ante Up!: This Week in Poker Podcasts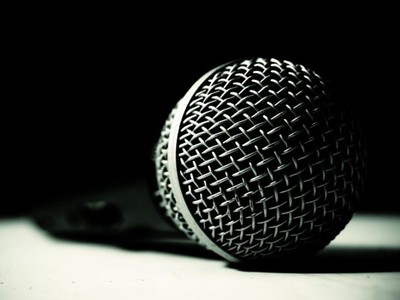 If any of you out there are fantasy football fanatics like I am then then you know the next two weeks are prime-time for drafts, and though some of you may be listening to football podcasts instead of your normal dose of poker podcasts, I couldn't in good conscience hijack this column and dedicate it to fantasy football. Many of you wouldn't find it that interesting and it just wouldn't be fair to all of the poker podcasts that provide the content that makes up this great section of pokerfuse.
Speaking of fantasy football, Monkey from The Scotty Clark Poker Show is an avid fantasy footballer, and as a result of his busy schedule, the guys decided to put out a "greatest hits" show. They rounded up some of their best interviews and put them in one easy to access podcast for their listeners. The guests in this special episode are Chad Brown, Brian Rast and Blair Hinkle. So if you missed any of these interesting interviews, be sure to catch this week's episode of The Scotty Clark Poker Show. The guys have will be back next week with their normal show.
Listen to The Scotty Clark Poker Show →
One poker podcast that looks very interesting this week is the PokerNews Podcast. The latest episode is a strategy segment with Kristy Arnett. She checks in from the European Poker Tour in Barcelona Spain. She has two guests this week (both named Mike – how cool is that): Mike McDonald and Mike Watson. Both players final tabled the Super High Roller Event at EPT Barcelona. They each sit down with Kristy to discuss hands that they played during the event. Watson goes through a hand he played at the feature table and McDonald breaks down a hand he played against Ilari "Zigmund" Sahamies.
On the Ante Up! Poker podcast, Scott and Chris discuss the current status of poker on TV. They talk about how poker is depicted on television today as opposed to how it was covered in the past. This year's coverage of the WSOP and the World Poker Tour among some of the shows they discuss.
Listen to Ante Up! Pokercast →
I regret to say that I haven't given The Itsawinner Poker Podcast a listen in recent weeks. On episode #133 the guys discuss some of the behind-the-scenes things associated with creating a poker podcast. So, if you are interested in what goes into making a podcast, check out their latest episode.
I will definitely try to work Itsawinner back into my rotation in the coming week. As soon as I am done with all my fantasy football drafts, I will have more time to listen to some of the shows that I have been missing.
Listen to The Itsawinner Poker Podcast →
That's all for this week. As usual, feel free to leave your own reviews, rip on mine, or suggest other poker podcasts for my listening pleasure.