Rabbit Hunt, Filthy Limper and Strategy with Kristy: This Week in Poker Podcasts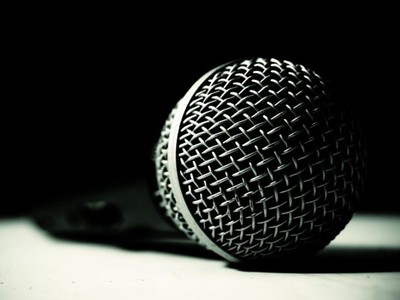 If you're looking to get all the details on the Epic Poker debacle, you will want to catch this week's edition of the Rabbit Hunt. Mark and Matt break down the latest bankruptcy court documents that were made public and Epic's connection Wicked Chops which was recently revealed.
The seriousness of the topic is broken up nicely as the guys interject their favorite wacky web addresses that were disclosed as part of the bankruptcy proceedings. But, even if you have already heard the latest news, you will still want to tune in for their many insightful thoughts on what was really happening and why.
To close out the show, the guys also analyze the most recent news concerning Full Tilt and using that information they speculate on how the future of Full Tilt will play out.
This week on Filthy Limper, Johnny and Kevin did what they do best: they examine areas of the poker world that don't often get the attention they deserve. This week they go old school. I have to admit that I wasn't overly optimistic that I was going to enjoy the topic. Though I don't consider myself a historian, I have been around the block a few times.
But I must say that I found myself totally immersed in the interview the guys did with Johnny Hughes. He had great stories about some of the old school cheats and historical gambling legends like Arnold Rothstein and Titanic Thompson. The show is three hours long but even if you can't commit that much time I recommend checking out the Hughes interview.
I also suggest skipping the first 40 minutes of the show for reasons that would take me an entire article to explain. Maybe I'll write an opinion piece later in the week if time permits.
Listen to FLPR Season 2 Ep. 6 – Apr 13,2012 →
For those of interested in strategy talk, this week's episode (and last weeks too for that matter) of Strategy with Kristy is a must listen. Aaron Jones comes back for the second consecutive show to discuss No Limit Hold'em strategy.
Jones is very articulate and thorough in his explanation and analysis of the hands he is presented. Street by street he breaks down the action and also covers alternative recommendations on how to play the hand versus different player types. Every opportunity to listen to Jones talk about strategy is one worth taking, in my opinion. So, don't miss it.
Listen to Strategy With Kristy: Aaron Jones Part II →
Watch Training Videos from Aaron Jones →
The show that I didn't get to listen to this week but would have liked to is a show that is new to the pokerfuse poker podcast directory. First let me welcome out latest addition to the directory, 2GuysTalkingPoker. I actually did listen to the first few of minutes of the show but was interrupted before I could get to the interview with Allen "chainsaw" Kessler.
From what I did hear, I can tell you that these guys have smooth pipes and are their professionalism makes for a very easy listen. I hope to finish the episode and perhaps report on future episodes in the upcoming weeks.
That's all for this week. As usual, feel free to leave your own reviews, rip on mine, or suggest other poker podcasts for my listening pleasure.