The Poker Edge, The Poker Show and Poker Advocacy: This Week in Poker Podcasts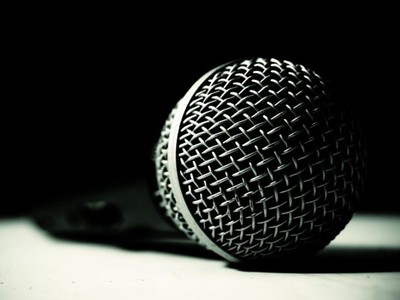 If you are looking to get the absolute latest news about this year's WSOP Main Event from your poker podcast diet then be sure to put ESPN: The Poker Edge at the top of your list. Andrew Feldman has been pumping out a daily podcast since the beginning of the Main.
Andrew is joined by Lance Bradley of Bluff Magazine,together the two break down all of the day's action in the Main. With the number of unknowns that make a deep run in the event every year, this poker podcast is the best way to get familiar with this year's cast.
Listen to ESPN: The Poker Edge →
Another good selection is The Poker Show with Chris Tessaro and Rob Wong. This week the guys are joined by Gavin Smith and Maria Ho. Smith talks about his deep run in the WSOP Main Event and he breaks down a hand where he folded a flopped full house. Ho also checks in to discuss her summer in Vegas and her sick collection of female poker player roommates.
For those of you that want to help with the efforts to bring the regulation of online poker to the US, I suggest you listen to Poker Advocacy with Rich Muny. Rich is the Vice President of Player Relations for the Poker Players Alliance—a non-profit membership organization whose "mission is to establish favorable laws that provide poker players with a secure, safe and regulated place to play." Give this poker podcast a listen and you can find out how you can get involved in the fight.
Listen to Poker Advocacy with Rich Muny →
One poker podcast that I didn't get to listen to this week but has a very intriguing description is The Scotty Clark Poker Show. The part of the description that caught my eye was the "Ten Naughty Questions" with poker professional Melanie Weisner. I am not sure what to expect from this segment but my curiosity is piqued and I will definitely be checking it out.
Listen to The Scotty Clark Poker Show →
That's all for this week. As usual, feel free to leave your own reviews, rip on mine, or suggest other poker podcasts for my listening pleasure.