Filthy Limper, 3 Streets of Value and The Scotty Clark Poker Show: This Week in Poker Podcasts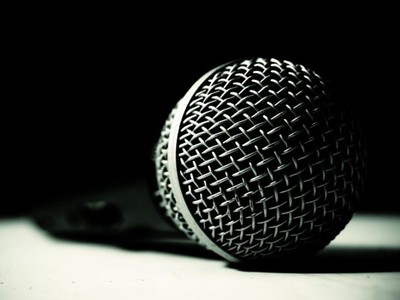 Filthy Limper kicked off its third season of poker podcasts this week with a revamped lineup in the booth. Previous guest host Brandon "Drexel" Gerson joins original hosts Johnny Sep and Kevin Wright for the new season. Also, Filthy limper has moved its home base over to VegaPokerRadio.com.
The show has a lot of good content throughout its 3.5 hour duration, but the highlight of the show is the interview with Victor Ramdin. In a real feel-good conversation, Ramdin shares stories on how he got started in poker, how it changed his life and how he picked the brain of Phil Ivey for several days while volunteering in Ramdin's home country of Guyana.
The guys also take a look at the darker side of poker as they examine the apology video posted by Brad Booth. The video was posted on YouTube in response to the recent accusations that he scammed well-known internet player WCGRider out of nearly $30k.
I'm glad Filthy Limper is back for its new season and I look forward to more great content and the new show dynamic.
Listen to Filthy Limper Poker Radio →
We welcomed two more shows to the Poker Podcast Directory this week. One is a show called 3 Streets of Value which is actually a poker podcast that appeared in our directory briefly a few months back. This week was a special edition of the show that featured two interviews from the WSOP by host Lance Gordon. I haven't dug into the archives yet so I am not sure what the structure of a typical show is like, but I did enjoy this week's guests.
The first interview was with one of the hottest tournament pros on the circuit, Andrew Badecker. It's understandable if you don't know the name, but definitely check out the interview. This kid broke on to the scene last year winning his first bracelet and has been on fire since.
The next interview was with long time successful professional, Eugene Katchalov. Interestingly, I hadn't heard an interview with Katchalov prior to this show and I was a bit surprised by what I heard. I always thought of Katchalov as an online player that transitioned to live play. But, after listening to him talk about his career it seems live play has been an equal part of his focus over the years.
Listen to 3 Streets of Value →
The other new addition is The Scotty Clark Poker Show. This is a relatively new poker podcast with only a total of six shows since its inception.
On this episode hosts Scotty Clark and Poker Monkey touch on a variety of topics. For those headed to Vegas for the WSOP give the show a listen. The guys check in with their Vegas correspondent, Gene Gene the Poker Machine. Gene fills in the audience on the Pool action in Vegas along with a report on the gentlemen's clubs and the low down on all of the adult entertainment around town. If you're a swinger that will be in town and don't know where to go, Gene has you covered.
Listen to The Scotty Clark Poker Show →
The show that I wanted to listen to but didn't get to was The Bernard Lee Poker Show. Bernard's guest this week was Shaun Deeb. I haven't been disappointed by an interview with Deeb yet so I will be sure to give this podcast a listen soon.
Listen to Bernard Lee Poker Show →
That's all for this week. As usual, feel free to leave your own reviews, rip on mine, or suggest other poker podcasts for my listening pleasure.