Round 2 with Howard Lederer: This Week in Poker Podcasts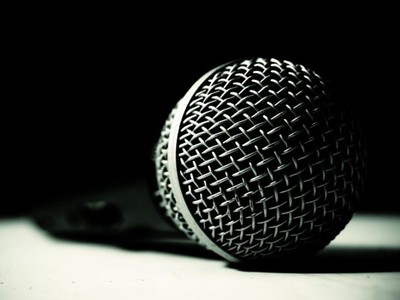 Any respectable poker podcast review would be remiss if the 2+2 PokerCast did not headline its list of must-listen podcasts this week. Mike and Adam had Howard Lederer on the show this week for a 3 hour+ interview. As a follow-up to the Lederer Files on PokerNews last week, the guys attempt to ask the questions that went unanswered and address the topics that some people thought weren't covered in enough detail.
So how was it? It was a very good and very interesting listen. There was a lot of clarification on issues that the poker community had been seeking answers to since the days following Black Friday. Was Howard believable? Well, that depends who you ask. Some people I've talked to have had their opinions swayed by what they heard during this interview, but I believe most people's opinions were solidified prior to Howard's interview tour, no matter if they were pro- or anti-Howard. Is there room for even more follow up questions? Yes, I think so, and we still have Diamond Flush's interview in the coming days.
If you are interested in commentary on the Lederer Files, check out Rabbit Hunt. In a special edition this week, Mark and Matt put on their critical thinking caps and tackle the second half of the Lederer Files. They also discuss the reactions of some of the ex-Full Tilt Pros.
Another show that looks at the later episodes of the Lederer Files is the Druff & Drexel Show on Poker Fraud Alert. In this episode Druff also welcomes back Drexel.
Occupy Poker is back and of course Jon and JC have their opinions on the Lederer Files. They also touch on other topics including Annie Duke's attempted return to the poke community and the long awaited discussion about Jon's run-in with Matt Marafioti.
Ante Up! Has a new episode out in which they … wait for it … discuss the Lederer Files. But there is more. Scott and Chris reveal details of their new Ante Up! Poker tour which launches this November. The tour expects to have 12 stops with their World Championship scheduled for late July in Punta Cana, Dominican Republic.
Listen to Ante Up! Pokercast →
If you are looking to escape discussion of the Full Tit mess, check out The Poker Edge. Andrew talks with another member of the October Nine. This week it's Jake Balsiger. Listeners will get a look into the life of a college student on a life heater. Jake reveals how much of himself he has in the Main, talks about his luck in getting to the final table and he shares his aspiration to be the youngest main event winner of all time.
That's all for this week. As usual, feel free to leave your own reviews, rip on mine, or suggest other poker podcasts for my listening pleasure.