VegasPokerRadio, Tournament Poker Edge, Itsawinner and The Scotty Clark Poker Show: Poker Podcasts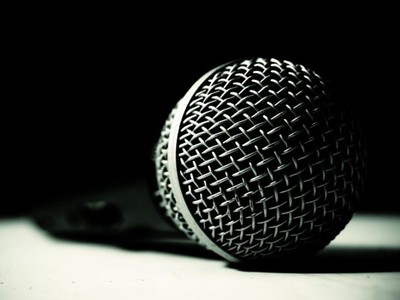 The old saying, "when it rains it pours" definitely applies to the world of poker podcasts over the past week. There have been so many good episodes that I really could have done a mid-week edition of the column, but the past week wasn't particularly slow for other poker news. While I didn't cover them all they are all available in the directory for you to listen to at your convenience.
As this article is being published, the crew from Filthy Limper is in the home stretch of their 50+ hour Ironman poker podcast to raise funds and awareness for the 22Q.org Foundation. They have had a ton of great guests and are raising funds via various cash and tournament games. Check them out and support the cause at VegasPokerRadio.
In the directory this week we have a new podcast from the guys at Tournament Poker Edge. This latest episode was just released today so I haven't had the chance to check it out yet. However, the tournament poker strategy discussion that you get from Killingbird and RonFezBuddy are usually very solid. So if you are looking to shore up your tournament game, check out the Tournament Poker Edge poker podcast.
Listen to The Tournament Poker Edge Podcast →
Itsawinner has just released their 135th podcast and they tout it as one of their best shows. These guys do a fantastic job. It's not a show where you will catch an interview with last week's big winner but many of you will find conversation to which you can relate.
In their previous episode (#134), the guys welcomed back to the show long time contributor Gary Hurst. Missing since Black Friday, Hurst returned to fill the audience in on how his life has changed as a result. For anyone that has struggled putting poker into perspective, give episode #134 a listen.
Listen to The Itsawinner Poker Podcast →
Mike Matusow anyone? That's right; the Mouth has emerged on the latest episode of The Scotty Clark Poker Show. Some love him some hate him but few are able to ignore one of the true polarizing personalities in poker. In addition, the show also features poker celerity Dennis Phillips and the chip leader heading into the Final Table of this year's Main Event of the World Series of Poker: Jesse Sylvia.
Listen to The Scotty Clark Poker Show →
That's all for this week. As usual, feel free to leave your own reviews, rip on mine, or suggest other poker podcasts for my listening pleasure.