Account Migration Questions Remain in Spain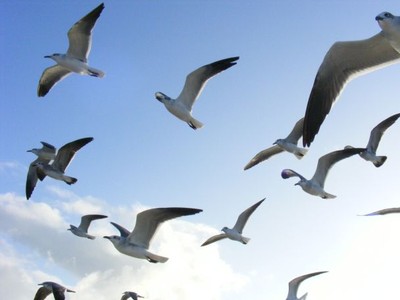 With less than 24 hours until Spanish players will be blocked from playing on international poker rooms and the first dot.ES rooms go live, questions still hang over whether player accounts, including VIP points and status, will be transitioned to new poker rooms.
The confusion stems from an eleventh hour "clarification" from the Spanish Gambling Commission (DGOJ) published last week. It states in unequivocal terms that existing accounts of Spanish players can not be transferred to Spanish poker rooms, nor can VIP points or a player's existing VIP status.
On the same day, PokerStars announced on its official Spanish blog that there would be an automatic account transfer system in place. Balances, VIP points and statuses would be transferred, and there would also be a promotion for existing players with Platinum status or higher to get 50% more rewards for the first two weeks.
PokerStars could not confirm today whether the promotion or the migration system would still go ahead. Customer support could not confirm exactly what will happen tomorrow, according to recent player reports. A PokerStars press release published today states only that the poker room is still scheduled to launch tomorrow.
Poker Heaven, a skin on GTECH G2/Boss media and a recent Spanish license recipient, had stated over the weekend that it still planned to facilitate account transitions. However, a Poker Heaven representative on the EducaPoker forums today stated that this would no longer be possible given the recent DGOJ statement. There was also a likelihood that its dot.ES poker room launched would be delayed until June 7, but they would continue serving players on dot.com until June 6.
According to player reports, bwin has blocked Spanish players from playing on its international poker room today, and bwin.com now shows a holding page titled "bwin.com becomes bwin.es!" to Spanish visitors. It states only that "We are working hard to launch—we kindly ask you for your patience!" and offers no further details on what will happen tomorrow. It is expected that bwin, currently residing as a skin on the recently sold Ongame Network, will transition players to the PartyPoker platform.
Adding to the confusion, a report on Casino Choice over the weekend indicated that account transfers would still be possible for ten days. The DGOJ apparently "informally told operators that this requirement [to prevent account migrations] won't likely be enforced until 15 June."
The decision by the DGOJ to prevent account migrations is seen as further attempt to aid local gaming interests, who will be entering the new market without an existing player base. Existing operators have already been stung by last-minute demands for back-tax; the arbitrary blockage on account migration is seen as a fresh strike at PokerStars et al. in order to level the playing field.