Former Full Tilt Poker Director of Payment Processing Surrenders to US Authorities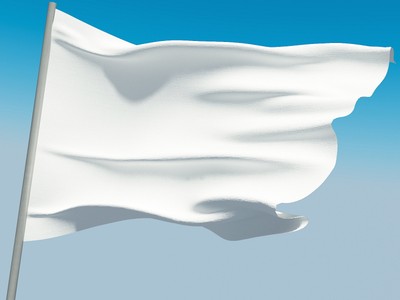 Nelson Burtnick, former Director of Payment Processing for Full Tilt Poker and former Head of Payment Processing at PokerStars, was arrested Tuesday.
Burtnick surrendered to authorities at Newark Liberty Airport in New Jersey as he returned from Ireland to face charges related to operating an illegal online poker business. After pleading not guilty to all charges, Burtnick was released on $500k bail.
The surrender of Burtnick was largely overshadowed by news that the DOJ had reached a settlement agreement allowing PokerStars to purchase the assets of Full Tilt Poker. As a result of the agreement, Full Tilt account holders can expect to be able to recoup funds that were previously inaccessible since the poker room went offline last year.
In addition Full Tilt poker will relaunch in many markets across the world, PokerStars and Full Tilt were given the green light to apply for online gaming licenses in the US where and when the activity is regulated, but Isai Scheinburg, founder of PokerStars, must step down from his executive position at the poker room pending the resolution of criminal charges.
Burtnick is the eighth of 11 men implicated in the indictments unsealed on Black Friday to be taken into custody by US authorities.
Of the seven men that preceded him, six have pled guilty to charges of which three—John Campos, Brent Beckley and Ira Rubin—have already been sentenced. Bradley Franzen, Chad Elie and Ryan Lang are currently awaiting sentencing, while Ray Bitar has pled not guilty.
PokerStars' Isai Scheinberg and Paul Tate, and Absolute Poker's Scott Tom have yet to appear before a US court to face the charges against them. However the DOJ cautions, the charges and accusations against them are allegations and they are presumed innocent unless and until proven guilty."
A superseding indictment was unsealed when alleged co-conspirator Ray Bitar surrendered to authorities earlier this month. It details eight counts against Burtnick for actions alleged to have been taken while in the employment of both Full Tilt and PokerStars. The charges include fraud, conspiracy to commit money laundering, operating an illegal gambling business and violating the Unlawful Internet Gambling Enforcement Act (UIGEA).
The investigation into Burtnick's activities shows that he was aware that all processing of online poker related payments involved "some form of misrepresentation" and that his actions exposed him to "potential legal repercussions." The superseding indictment alleged that Bitar and Burtnick continued to defraud customers after Black Friday and continued to draw salaries from the company totaling "several million dollars."