Four Domainers to Fight Over ".poker" Top-Level Domain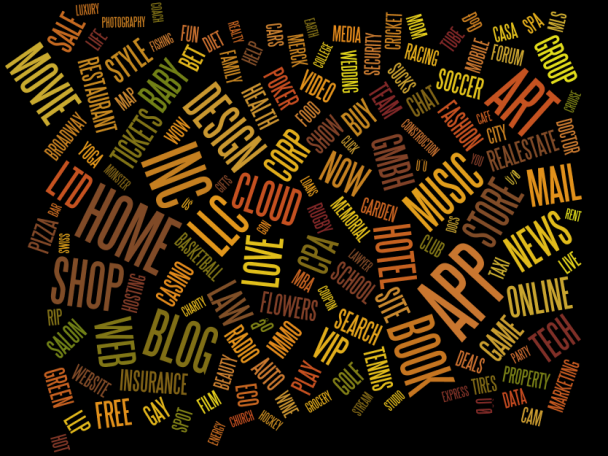 Four companies have applied for the ".poker" generic top level domain name (gTLD), one of over 1900 new domain suffixes the businesses will be vying over in what will be the largest ever expansion of online real-estate.
ICANN, the Internet Corporation for Assigned Names and Numbers, announced in its "reveal day" yesterday a list of everyone who paid $185k for the privilege of applying for a new domain ending.
Afilias Domains, Binky Mill LLC, dot Poker Limited and Dot Poker LLC applied for exclusive control over "dot.poker," and are now expected to enter a lengthy and expensive bidding war. Only one can be the owner of the suffix, which will grant full control over the gTLD to resell domain names as they see fit.
All four are thought to be from large domain name companies, less charitably referred to as "domain squatters." Afilias already offers domain registration and DNS services, and is looking to expand its portfolio with over 20 gTLDs, with gambling names .poker, .bet, .lotto, .black and .red alongside more generic names like .app, .mail and .blog.
Behind the name Binky Mill is Donuts Inc and co-founder Dan Schindler, who has applied for a staggering 307 gTLDs. He will also by vying for the contested .bet and .bingo.
Veteran domainer Geir Rasmussen has also thrown his hat in to the dot.poker ring, one of 60 applications under his name. Rasmussen has experience with gTLDs, previously operating .name under his company Global Name Registry before it was acquired by Verisign in 2008. He is also hoping to get his hands on a job-lot of gambling-related names, with .bet, .bid and .win in his crosshairs.
Of the four, Mr. Reeve Collins is the dark horse, having only applied for the poker gLTD under the name Dot Poker LLC, with apparently no previous history in the domain or poker world. The company is based in California and was first registered in May of this year.
The only recognisable online gaming operators on the applicant list are Ladbrokes and William Hill. Both have applied for their own personalized suffixes (both preferring the full names .ladbrokes and .williamhill rather than shorter abbreviations). Ladbrokes will also try its luck with the .bet domain.
The new suffixes are not expected to go live until mid-2013, prior to which there will be an extensive periods of consultations and objections, and then contested names will be auctioned off.