bwin.party Announces Californian Deal with United Auburn Indian Community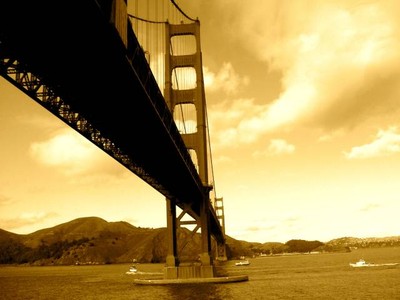 bwin.party Co-CEO Jim Ryan has continued his commitment to relaunching PartyPoker in the USA by signing a deal with the United Auburn Indian Community (UAIC) in California. UAIC owns the Thunder Valley Casino Resort near Sacramento.
The two parties have agreed to launch online poker in California if intrastate legislation is passed. bwin.party will provide the software and online gaming expertise and UAIC will be a qualifying bidder for any gaming licenses that are on offer.
Jim Ryan explained the rationale for the deal: "Combining our own significant assets and resources with those of UAIC will create a strong partnership that is well-placed to seize the opportunities that will arise if appropriate online poker legislation is enacted in the Golden State."
California State Senators Rod Wright and Darrell Steinberg have sponsored "The Internet Gambling Consumer Protection and Public-Private Partnership Act of 2012" (SB 1463). If passed, this bill would legalize online poker in California, but only at State licensed sites.
The bill is facing stiff opposition from The Tribal Alliance of Sovereign Indian Nations (TASIN). According to its spokesman, the Bill embodies a "fundamental disregard for the unique government-to-government relationship between the State and California's tribal governments."
The most offensive clause in the Bill calls for a "blanket waiver of tribal sovereign immunity." TASIN has demanded that this whole clause be removed. Significantly, UAIC is not a member of TASIN.
bwin.party is hedging its bets. It recently formed a new venture with Boyd Gaming and MGM Resorts International to take advantage of possible federal legislation. Jim Ryan is establishing agreements that will pay off whether online poker enabling legislation is enacted on an intrastate or federal basis.
He adds: " … we're likely going to see poker be legal in the U.S. in some way, shape or form. We can't predict whether that's going to be at a state level or federal level. Either are good."
In discussing his plans a few months ago, he made it plain that California was a state where bwin.party had a strong interest:
"We did a brand awareness survey in California, Texas, and New York, and we went to the consumers and listed all of the existing U.S. and former U.S. poker brands. …. What was fascinating to us was, despite not having advertised in the market for over five years, PartyPoker was No. 3. And not by a great gulf, either—the brand recognition was significant … so when we go into this market, we go in with some pretty strong assets, and nicely positioned."