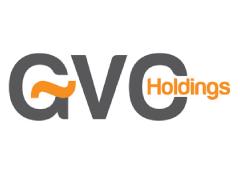 GVC reported total net gaming revenue for the full year of 2017 at €925.6 million, excluding the discontinued parts of the business, notably its operations in Turkey. On a pro-forma basis—calculated as if bwin.party were acquired in January 2016 rather than February—this represents growth of 17% year-over-year.
Every major business saw revenue gains. The sports labels continue to dominate with growth of 20% as revenue rose to €664 million from €554 million in the year prior. The sports labels increased its share of B2C business by a single percent point to 74.4%.
However, the smaller games labels also performed well in terms of revenue, up from €204 million in 2016 to €229 million last year, up 12%.
While absolute figures for individual products and brands are not reported, executives stated that net gaming revenue from online poker grew 42%. PRO's estimations put revenue for the year at €98.2 million, up from €69 million the year prior and the highest in online poker in four years.
This growth has come at a cost. The increased investment, primarily into partypoker, has reduced the contribution—NGR minus taxes, marketing, software royalties and other fees—of the games labels in both absolute and proportional terms.
After accounting for these costs, contribution in the games labels was €77 million, down from €89 million last year.