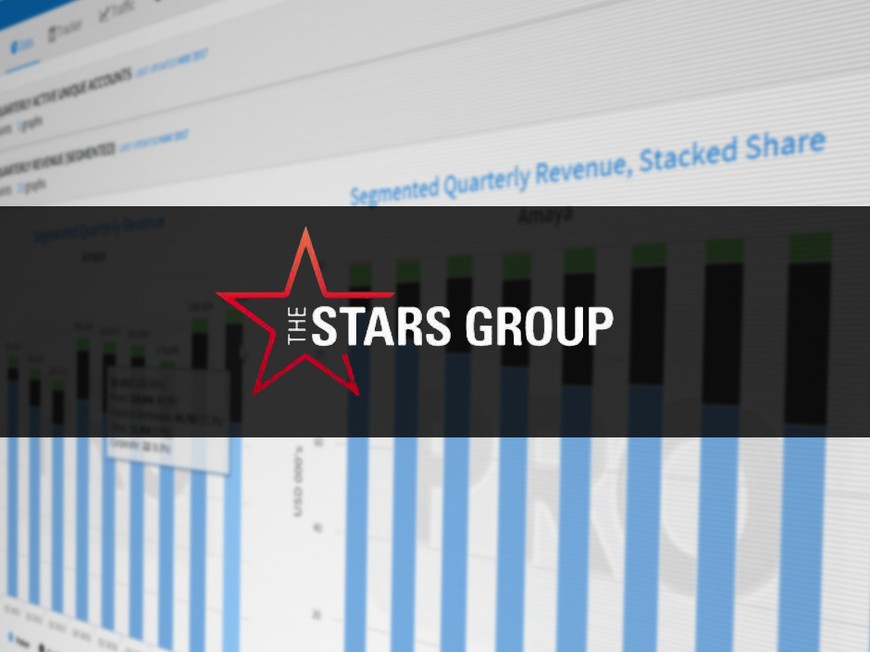 The Stars Group reported total group revenue of $412 million in the second quarter of 2018, its highest on record and representing annual growth of 35%.
The increase was in large part due to the new Australian betting arm, comprising the revenues of the recently acquired Crownbet and William Hill Australia businesses. This accounted for $61 million, or 15%, of the group's total revenue for the quarter.
However, even discounting this inorganic growth, the group reported record revenues. Under the newly titled "International segment," which comprises all non-Australian "legacy" businesses (PokerStars, BetStars and PokerStars Casino), revenue for the quarter reached $350 million, up 15% year-over-year.
Online poker, still by far its largest product vertical, helped this growth with a reported $217 million in Q2 revenue, up 7% and continuing a four-quarter streak of year-over-year growth. For the first half of 2018, online poker revenue is at a four-year high for the company.
Casino and sports book growth continue their growth charge. Combined, their revenue for the quarter amounted to $122 million, a rare dip sequentially but representing a still-impressive 36% growth year-over-year.
For the first time, the operator is also now splitting its revenue from "betting" (its BetStars sports betting operation) and "gaming" (its casino gambling). These figures show that in Q2 sports generated $20 million in revenue, 16% of the sports/casino mix (Australia excluded). A year ago the split was 10%/90%.
In its other KPIs, active uniques (international only) stand out as the only declining metric. Overall, actives were down 5% year-over-year to 2.02 million, with poker leading that decline, down 7%. Propping things up slightly were 10% growth in casino actives (to 610,000) and a big spike in sports—up 80% to 450,000—as poker players flocked to the sportsbook during the World Cup.