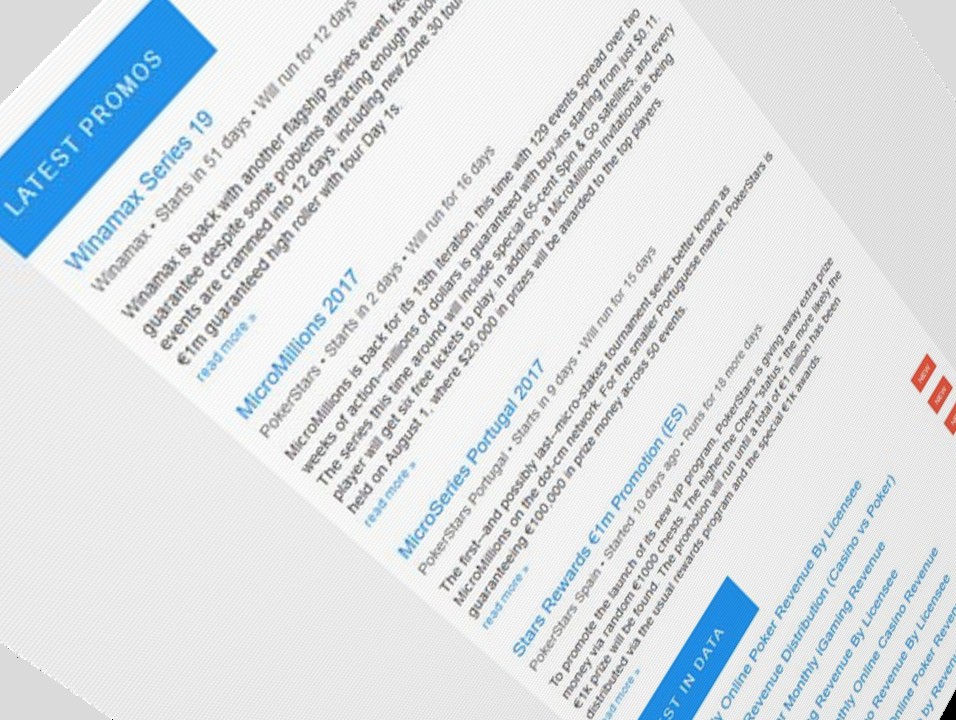 Today we are excited to launch our brand new daily newsletter, available from today for all PRO subscribers.
Along with presenting our own exclusive content on PRO, the newsletter now gives you a summary of all key updates from across the PRO Data platform, providing you with a single daily email bulletin to keep you up to date with all areas of the online poker industry.
One of the most important additions to the newsletter is "Curated Reads." Our Newsbeat section has always been a cornerstone of the PRO platform, kept up-to-date with a curated list of hundreds of news sources every month to provide an essential resource for historical industry research on our Explore platform.
However, that is a lot to keep up with on a daily basis, so we recently began to pick the most important stories that we consider essential reads. Each day, around five to eight articles, along with brief automated summaries, will be picked and presented in our newsletter, complementing our content with important news, analysis, and opinion from the wider gaming world.
We have further supplemented the newsletter with updates from the rest of the PRO platform. A new promotions section will list all the latest additions to Tracker, our new section that keeps tabs on the latest promotions and online tournament series across all major markets of the online poker world.
There is also a new section showing the latest updates in Data, our new and fast-growing platform for metrics and key indicators in regulated markets, company financial reporting and beyond.
Just like before, you can choose to have the newsletter delivered at the time that suits you, so whatever your timezone or schedule, you can make sure the latest information lands in your inbox for the start of your work day. If you haven't enabled the newsletter yet, you can do so in your customer account settings.