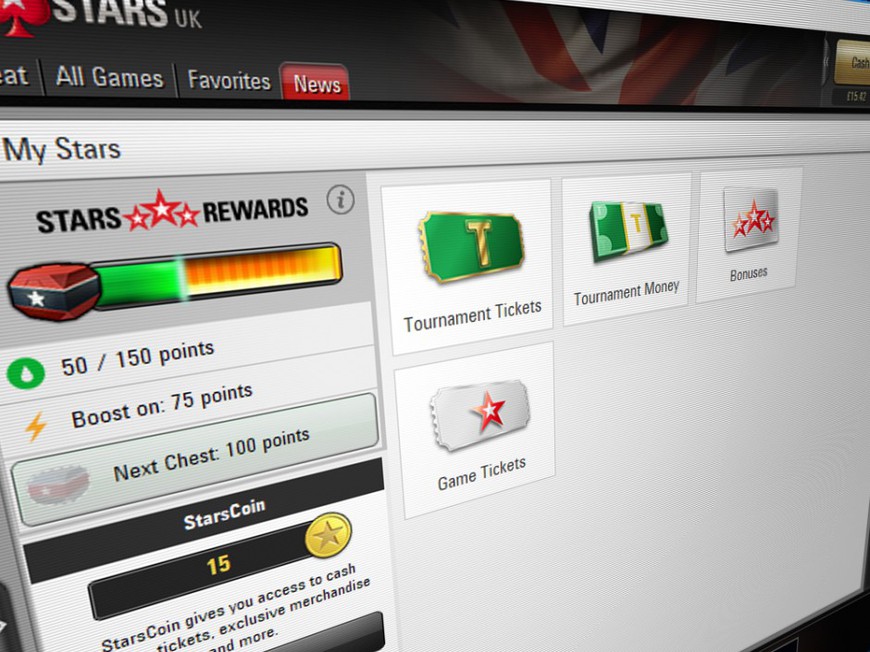 PokerStars introduced its new loyalty program to almost all its online poker markets Thursday.
It is accompanied by a huge launch promotion that will pay out $10 million in prizes, with at least 1000 extra prizes of $1000 each distributed randomly to anyone who simply participates in the new program.
PokerStars has also quietly tweaked the payouts of "Chests," increasing their value across the board since its initial trial in Italy and Denmark six weeks ago.
The program launched in other European segregated markets earlier this week leaving New Jersey as the only market not yet to transition to the new rewards program.