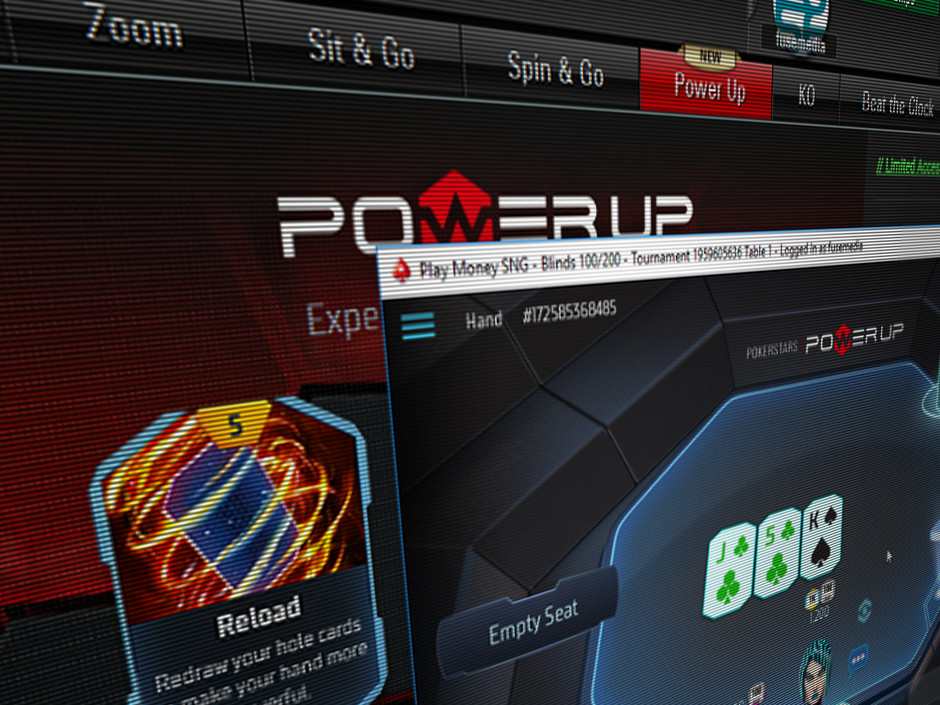 PokerStars Power Up, the company's ambitious new hybrid game that blends online poker with game design elements more common in esports titles like Hearthstone, was first revealed back in February. Things went quiet for six months until it unexpectedly winked into existence for a time-limited play money alpha test earlier this month.
According to PokerStars, during that time more than 150,000 games were played by more than 90,000 unique players. Twitch streamers streamed games and discussed strategy; players debated the format over social media; PokerStars responded to demand and added higher stakes play money games.
But two weeks into the test, as unexpectedly as the game appeared, the Alpha Test was pulled down. The company has heralded the test as a great success and is working hard to develop the product for new platforms—and roll out the game for real money.