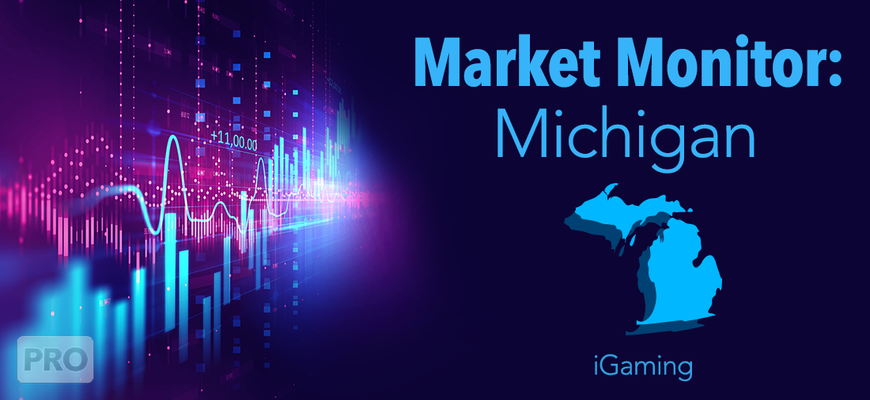 Michigan online casino and poker revenue fell in February 2023 to $148 million, below the record highs reported in the prior two months. However, with only 28 days in February, this understates the market's strength: Per day, revenue in February averaged $5.3 million, very healthy growth on $5.0 million per-day revenue of January. Compared to February a year ago, the market is up 21%.
Market leader BetMGM suffered the biggest fall in February, reporting $48.4 million, down from $52.8 million in January. Its market share shed a percentage point to 33%, continuing a slide it has suffered over the last six months as competition has increased — last summer, it controlled 38% of the market.
Meanwhile, FanDuel and DraftKings, second and third in the market, both bucked the market trend and grew revenue in absolute terms in February. Each added a percentage point to their market share, up to 20% and 18%, respectively.
The Michigan Gaming Control Board reports poker and casino and as a single vertical, so provides no direct insight into the health of the poker market.
However, it is thought that the majority of PokerStars' revenue in the market is from poker. The operator connected its Michigan online poker room with New Jersey last month, and its Michigan revenue immediately shot up 65% month-over-month to a level not seen in two years. Year-over-year, growth was 17%.
February was more of the same, although less pronounced. It declined month-on-month, but this is a common seasonal trend. Year-over-year, growth was a very healthy 10%. These are the only two months on record that PokerStars MI has reported growth in the market.