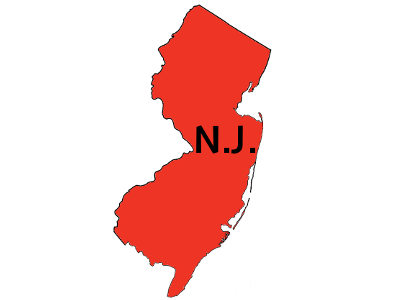 Online poker generated $1.85 million in revenue in the New Jersey market in July. Though not by a large margin, last month represents the lowest total revenue generated from online poker in the month of July since the market opened.
The network consisting of WSOP.com and 888poker (operating under the Caesars license) holds the largest share of online poker revenue in the market at 39.4%. PokerStars (operating under the Resorts license) holds a 35.3% share while the combination of Borgata Poker and partypoker owns a 25.3% share.
The success of Caesars in July marks the third consecutive month that its operators have held the market lead in the state following the combining of its player pool in the Garden State with its players in Nevada and Delaware. The three-month streak also coincides with the World Series of Poker summer festival that took place in Las Vegas earlier this summer.
The success of shared liquidity is not only illustrated by market share. During that period, Caesars was also the only licensee to see year-over-year growth, averaging more than 49% growth per month while the other operators saw revenue from online poker continue to decline. However, PokerStars began clawing back market share in July, narrowing the gap with the market leader.
Since March 2017, total online poker revenue in the market has declined year-over-year every month except June 2018 when it rose a modest 1.28%.
On the other hand, total online gaming revenue (driven primarily by online casino games) rose to its highest level in market history at $25.9 million, $9.3 million of which came from a single operator. Golden Nugget is the clear front-runner in terms of online casino revenue, a streak of dominance that began in June 2016.
July was the first full month of sports wagering in New Jersey with total revenue coming in at just under $4 million. The July figures still only represent wagers placed at casinos and racetracks. Expect the sports betting market to continue to take shape as more operators have already joined and the first online wagers began rolling in during August.