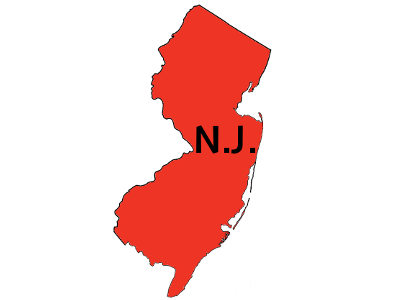 Online poker revenue in New Jersey totaled $2.3 million in December 2021, the New Jersey Division of Gaming Enforcement reported this week — a drop of 23% on the same month a year ago.
It is the tenth straight month that has fallen when compared year-over-year to 2020, as the market continues to lap a spike in activity during the coronavirus pandemic. However, if you compare to two years ago, it was up 35% on pre-pandemic December 2019.
Caesars remains on top with $849k in revenue, Borgata is in the middle with $803k, and Resorts (PokerStars) is at the bottom of the pack at $686k. However, the separation between the three of just 20% is the narrowest in a while.
PokerStars in particular enjoyed a strong month, its best since May. While all three operators fell in December 2021, Resorts did the best of the pack, down only 11.4% on December 2020.
Looking at 2021 overall, online poker generated $29.9 million in revenue — a far cry from $38.8 million of 2020 but still the second-best year on record and up a strong 43% over two years — an equivalent CAGR of 19.6%.
The big winner of the year was clearly Borgata licensees, led by BetMGM Poker and connecting with partypoker NJ and Borgata NJ. From a clear last place position in 2020 where it generated just 25% in revenue, it leapt over PokerStars to take a solid second place in the market, carving out exactly one-third of revenue last year. It pushed Resorts down to a 27% market share and Caesars' control of the market fell from 42% to 40%.
Online casinos once again hit a new high at $131 million in December 2021 revenue, up 35% year-over-year. There is also a close fight at the top: Borgata's $36.2 million meant it held onto its market lead for the sixth month, but Golden Nugget at $36.0 million was just a hair's breadth away. Resorts is also closing in, with $32.2 million in revenue. This pair both hit market highs in December.
For 2021 overall, online casino licensees generated a staggering $1.34 billion in revenue, up from $932 million in 2020. Borgata licensees had, by far, the strongest year, growing from a 21% market share in 2020 to 30% in 2021, overtaking Golden Nugget as the market leader.