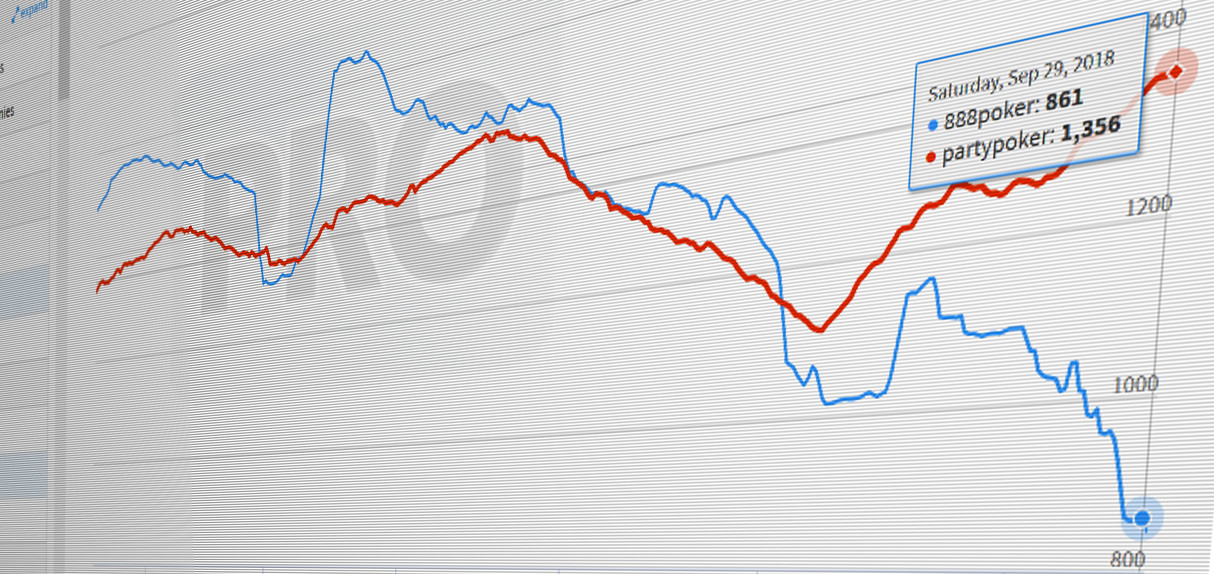 Online gaming giant 888 Holdings has partly blamed its weak performance in online poker on its competitors using "old-school tactics" to poach some of its players, according to statements from executives last week.
While the competitors were unnamed, the reference was quite clearly squared at partypoker, which has recently usurped 888 to become the industry's second largest online poker operator.
"Poker … is more of a challenging space," said Itai Pazner, the group's Chief Operations Officer, speaking to investors on a conference call last week.
The industry has faced challenges, Pazner said, stating that the company has managed to overcome some of them "for several years." However, it "hit us this year," he added.
Revenue from online poker in H1 2018 declined 28% year-over-year, its worst performance since 2010. Poker has now slipped behind sports betting in terms of revenue for the very first time.