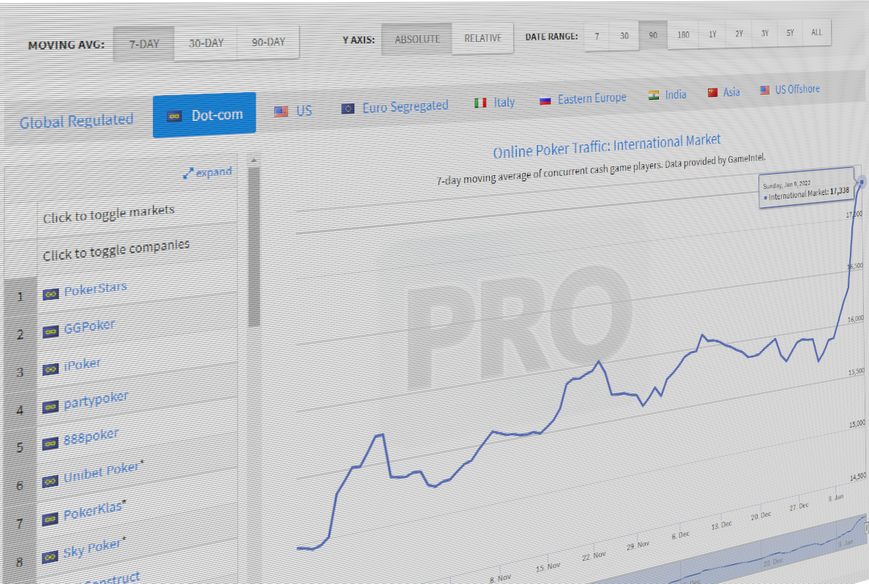 The first half of January is traditionally a period when the global cash game traffic surges after the holiday break, and 2022 is no exception.
According to statistics tracked by independent monitor GameIntel — available exclusively to all subscribers on the PRO Data platform — the international dot-com online poker cash game traffic has hit its eighth month high, averaging over 17,000 cash game seats.
All the spikes have come in the new year — with the first ten days of 2022 gaining 10% in traffic — something that has always been the case at the start of a new year. If history is of any indication, the online poker market will hit its peak this week and then start to fall from February onwards.