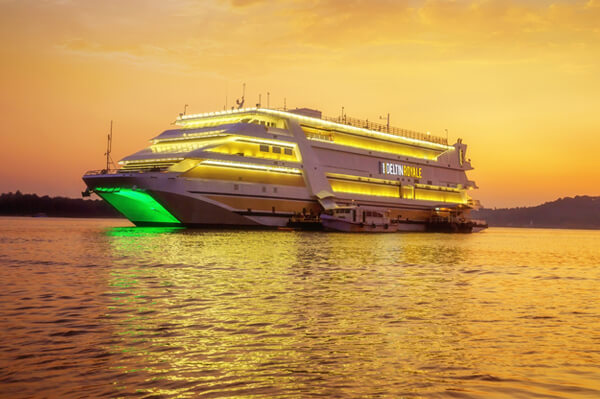 Following an overwhelming response to the inaugural WPT India tour last year, World Poker Tour once again returned to India to host its second live tournament series at Deltin Royale Casino in Goa, one of few state in India to allow live gambling.
The series, which took place from November 13 and concluded on November 19, saw a record turnout to make it the biggest-ever live tournament series in the country. It was hosted in partnership with India's largest online poker site, Adda52, owned by Delta Corp Ltd (India's only gaming company listed on an Indian stock exchange).
A cruise boat docked on the coast of Goa, Deltin Royale Casino is India's largest offshore gaming and entertainment venue with gaming activity spread across five decks. It features almost 1000 "live gaming positions," the company states, 120 casino tables, 60 slot machines, and India's largest poker room.
Away from the gaming tables, Deltin Royale Casino boasts "world-class entertainment in the form of mesmerizing dancers, comedy club shows, [and] live music performances," a recent WPT press release stated.