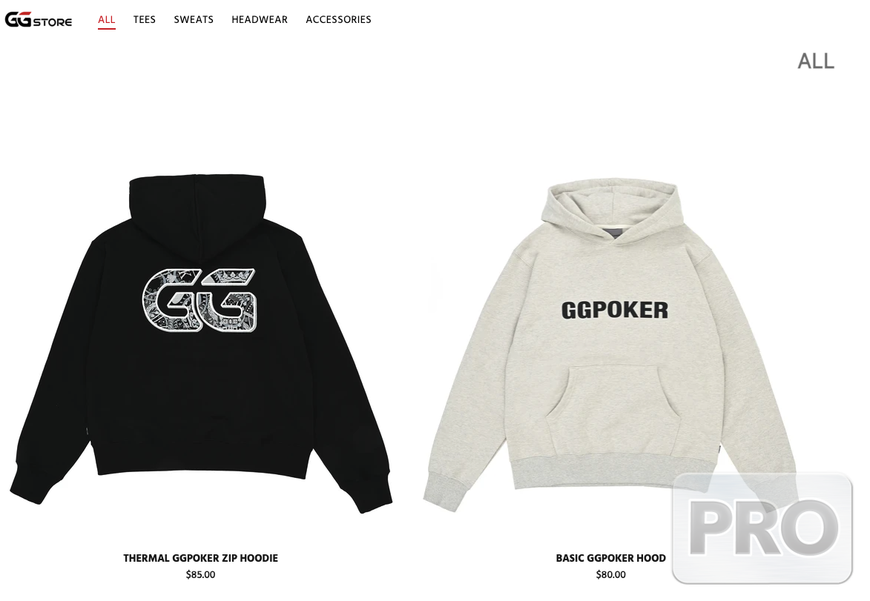 GGPoker has entered the e-commerce world with the launch of its merchandise online shop called GGStore, PRO can exclusively reveal.
GGStore went live this week without fanfare and is fully functioning. To date, it is stocked with a range of clothing apparel, including hoodies, t-shirts caps and, in a sign of the times, face masks.
There are plans for GG to expand the offering of their store, but what those items will be remains to be seen.
"We get lots of requests for GGPoker merchandise, especially clothing. We created GGStore.com to ensure that those members of the community that want GGPoker gear have a place to check out what's available and order if they see something they like," said Paul Burke, Head of PR at GGPoker, to PRO.
"More high-quality items will be added in time, and we're always interested to hear what people think of the current range and any ideas they have for future additions," Burke went on to say.