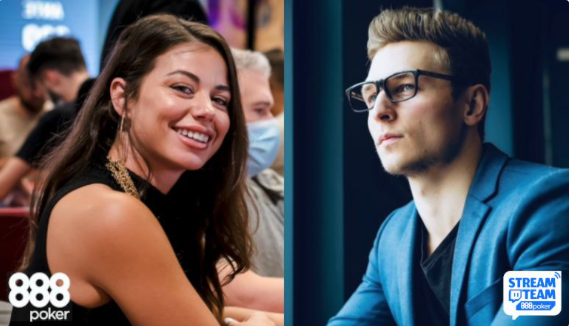 My hope is just to inspire others to take the leap in their own journey to play this great game888poker has announced that new poker pros have joined the Ambassador and StreamTeam roster. The American poker pro Samantha Abernathy joins as Brand Ambassador and Canadian Jordan Banfield bolsters the StreamTeam online stable.
Abernathy is well known to the poker community, having made her breakthrough in 2016 at the Aussie Millions Main Event.
Her large social media following with mainstream appeal will have been an attraction to 888. She has over 100k followers on Instagram, 20.8k on Twitter, and over 18k on Facebook. As a poker streamer, she has a slimmer 6.6K followers on Twitch.
The signing of both players indicates 888's investment into both its Twitch channel, where the StreamTeam's main goal is to grow audiences, and the wider 888 brand. Abernathy will be expected to represent 888 in the live poker arena.
"I am extremely excited, honoured and grateful for the opportunity to join Team888 Poker!" Abernathy said via press release. "2020 was an exceptionally tough year for us all. And I think the most important lesson I learned through slowing down is that life is too short to not follow your passions above all else."