Winamax's Latest Innovation: The Timeless Zone 30 Tournament
Inspired by the Adrenaline Poker Series, in Zone 30 the blinds will increment as players are eliminated, keeping the average stack size at 30 big blinds throughout the tournament.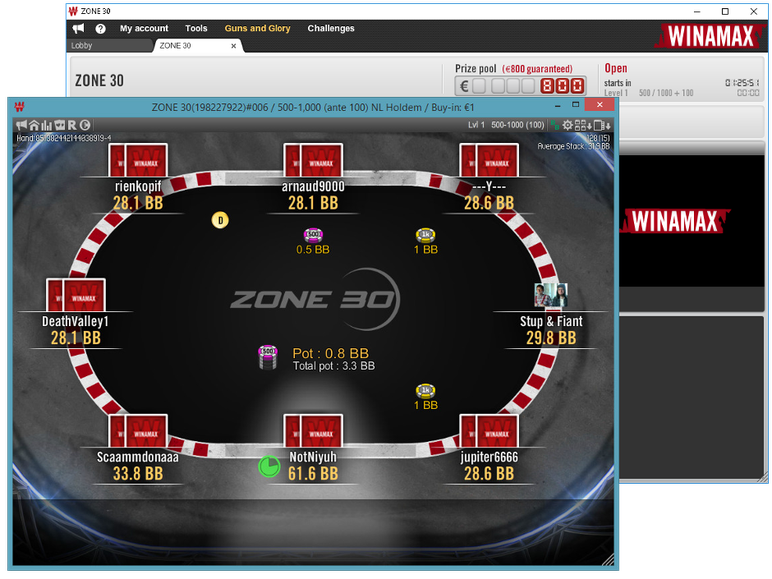 Winamax has announced its latest experimental online poker tournament concept: Zone 30, where there is no game clock or fixed blind levels. Instead, the blinds will increase when a player is knocked out to a level where the average stack is always 30 big blinds.