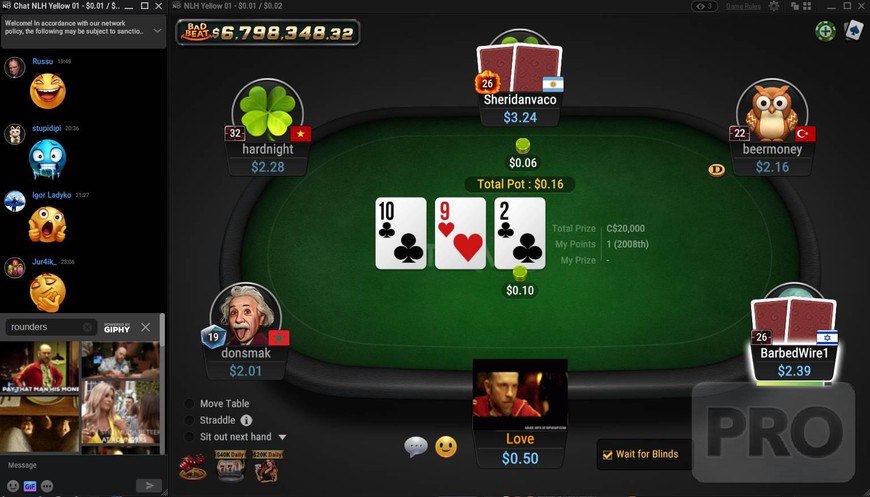 Innovative online poker room GGPoker has added in-game functionality allowing users to share animated GIFS and stickers at the poker tables.
The operator has partnered with GIPHY, a leading database of GIFs — short, audio-free, animated videos — to bring this amusing social feature to its platform. Its integration allows users to search for any animated GIF in its database, which is then posted for all the other players at the table to see. According to GGPoker, there are over one billion GIFs available to share.
The GIF support is an extension of GGPoker's existing social interactive features, which include dance emotes and short Snapcam videos.
"GGPoker [handshake emoji] @GIPHY," the operator tweeted on Monday, in the only public announcement of its new integration. GIPHY, from its account of over 250,000 followers, naturally replied with an animated GIF.