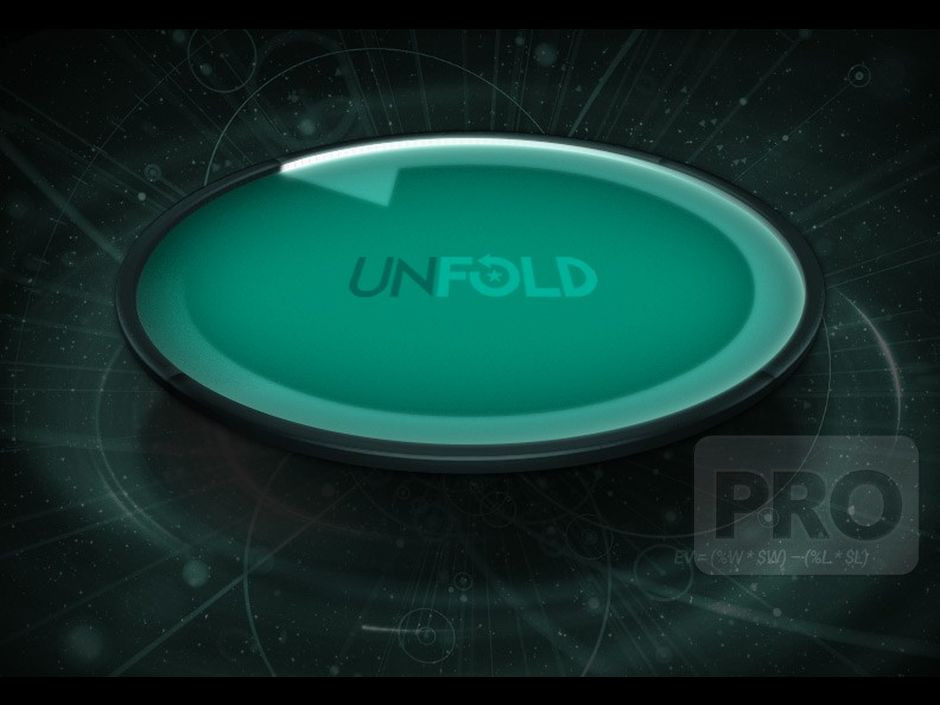 PokerStars is preparing yet another new online poker format, PRO can reveal. The new novelty variant will be called Unfold, as per the new image assets which were deployed to several clients last week. A design of the table with logo has been reconstructed by PRO.
The new game continues PokerStars' strategy of introducing novelty games for real money for a limited period of time. The company launched Split Hold'em earlier this year, which was replaced with Showtime six weeks later.
The operator has yet to introduce Fusion, another PokerStars innovation in the pipeline which PRO discovered in May. PRO has learned that Showtime will be withdrawn from the client on Monday; Fusion will likely launch within the next couple of weeks, leaving Unfold to make its debut in the fall.