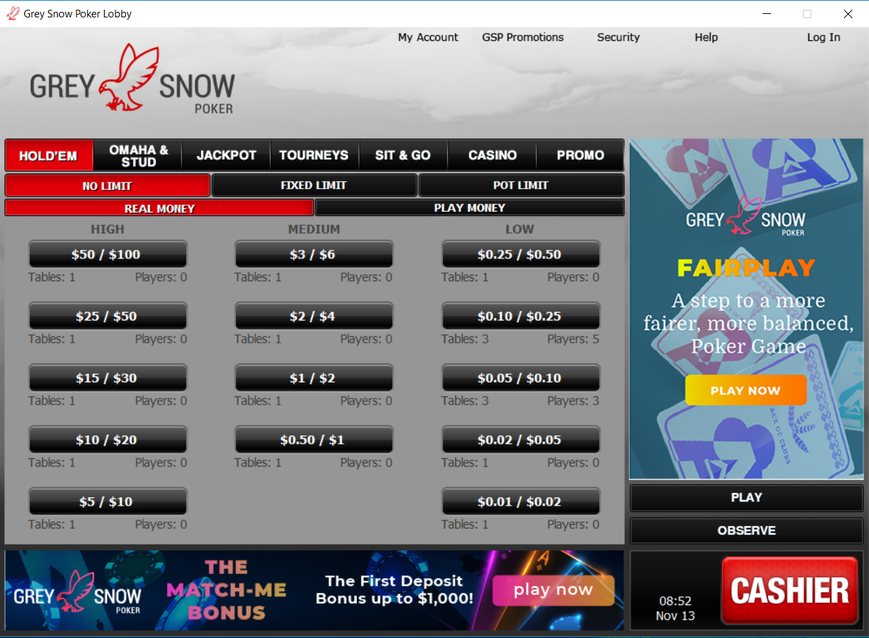 After almost three years of delay, the Iowa Tribe of Oklahoma has finally launched a real-money online poker site, "Grey Snow Poker," through its Isle of Man gaming license.
Grey Snow Poker (GSP) is the first Native American site to operate under a gaming license issued by the Isle of Man Gambling Supervisory Commission and also the first tribe site to accept players internationally.
The site went live on November 5 with a unique pricing model called "FairPlay" which removes the traditional rake from cash game pots. Instead a flat 3% fee on player's stack is applied when they leave the cash game table.
"We are thrilled to have launched a great new poker site that focuses on fairness," said Bobby Walkup, chairman of the Iowa Tribe of Oklahoma.
"It's time for a new type of poker room to come along, made by poker lovers, and recognizing what's best for poker," he added.