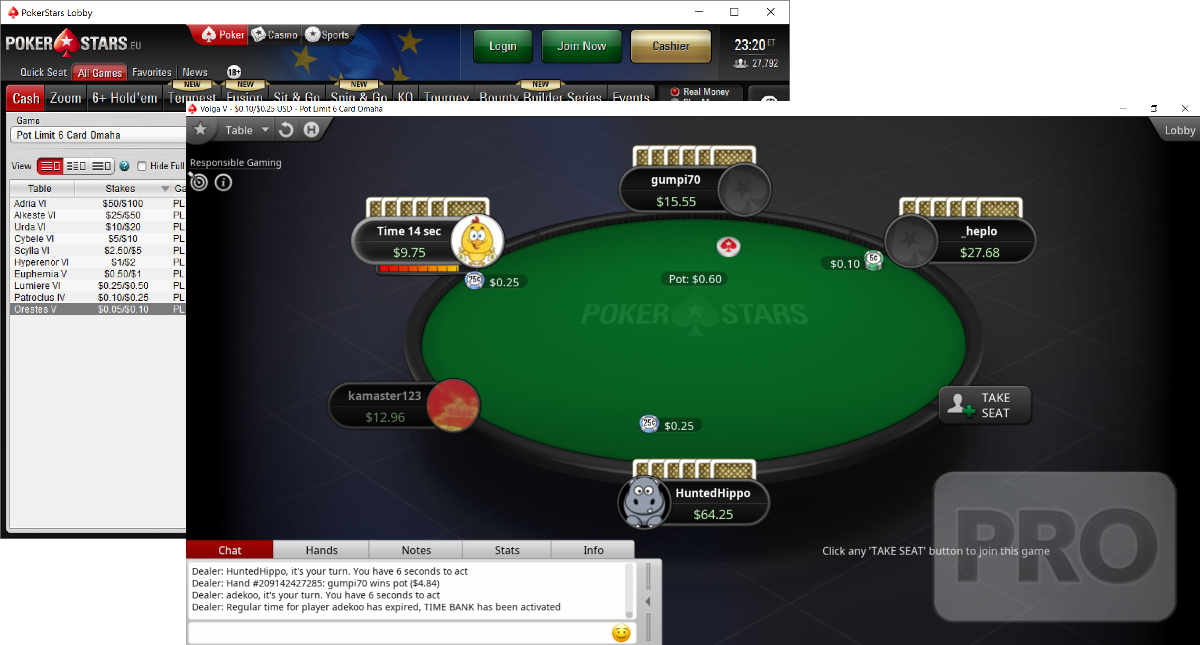 PokerStars has deployed 6-card Omaha to the global client for real money.
The new game format is currently available in the international dot-com and dot-EU clients, as well as the dedicated Russian client. It is expected to be deployed in the UK market soon. Other markets are likely to follow.
Update: PRO has since been told that it has not yet deployed on the Russian client, but it is expected to go live there soon.
It is currently available for cash games only, spread in Pot Limit format at 6-max cash game tables. It is available in stakes ranging from 5c/10c (PL10) up to $50/$100 (PL10K).
PRO first revealed that PokerStars was preparing to launch the game two weeks ago.