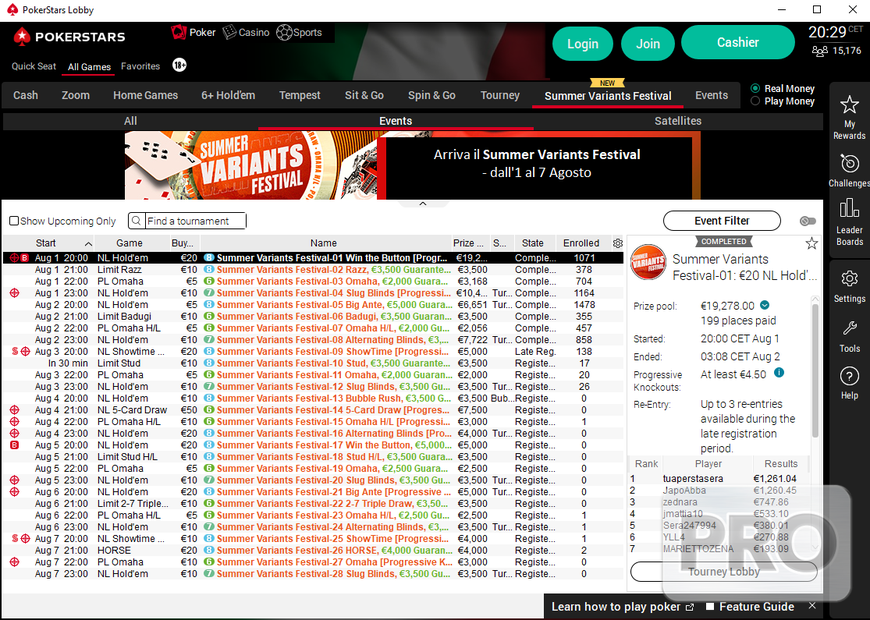 Online poker giant PokerStars has scheduled a week-long tournament series encompassing poker variants that are relatively less popular.
Dubbed the Summer Variants Festival, the niche tournament series runs in the operator's ring-fenced Southern European markets of France, Portugal, and Spain (often the network termed as FRESPT), and separately in the Italian market. The series kicked off on August 1 and runs through August 7.
Across the two series, a total of 56 events have been scheduled — 28 on each network. The guarantees are quite modest, with the Italian version promising over €100,000 in prize money while the series open to players in France, Portugal, and Spain promises just €60,000.
Buy-ins range from €5 to €20 for both series, but, for Italian players, the entry fee tops at €50. The tournaments are slightly expensive for players in Italy averaging €12 while the FRESHPT series averages €10.71.