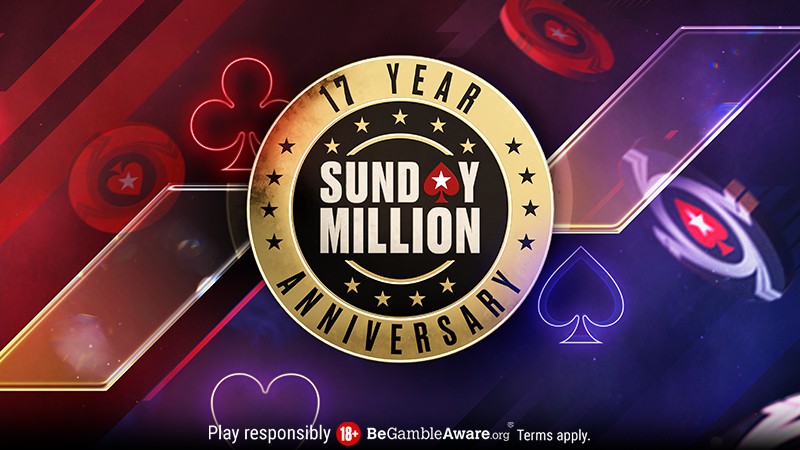 Last Thursday, PokerStars announced the 17th Anniversary edition of its longest-running online poker tournament would take place in March, with a $7.5 million guaranteed prize pool.
It marks a notable drop in the guarantees compared to previous editions and the lowest in nine years. Despite the downgrade in the tournament's overall prize pool, the tournament retains the $1 million guarantee earmarked for the winner.
The Sunday Million is billed as online poker's most prestigious tournament in history, making its debut in 2006. Initially, the tournament was just a big Sunday Major with $1 million guaranteed for an entry fee of $215. It took a few months before the tournament found the name Sunday Million.