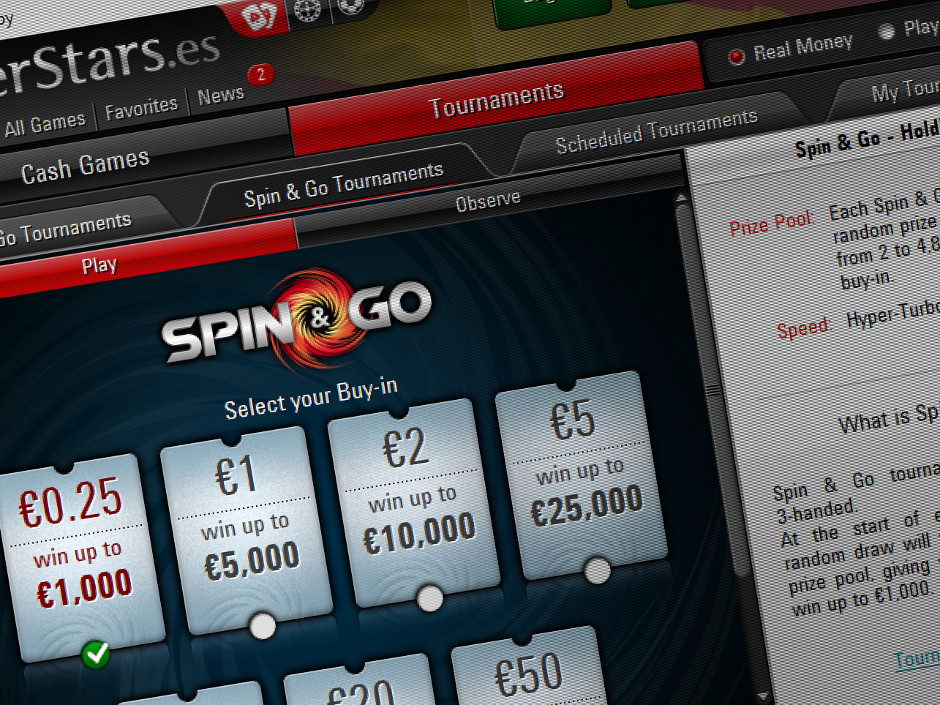 PokerStars has expanded its Lottery Sit and Go offerings on its French and Spanish regulated online poker rooms, adding a new micro-stakes tournament that costs just €0.25 to enter.
The move comes two months after PokerStars expanded at the other end of the spectrum, introducing the $100 buy-in Spin & Go in the dot-com market. A top-end €50 game was also recently introduced in Spain.
The offer on each site is slightly different. In France the promotion is available until September 30, and offers a maximum possible prize pool of €3,000. Players have four chances in a million of winning a first prize of €2,500, ten thousand times the initial buy-in.