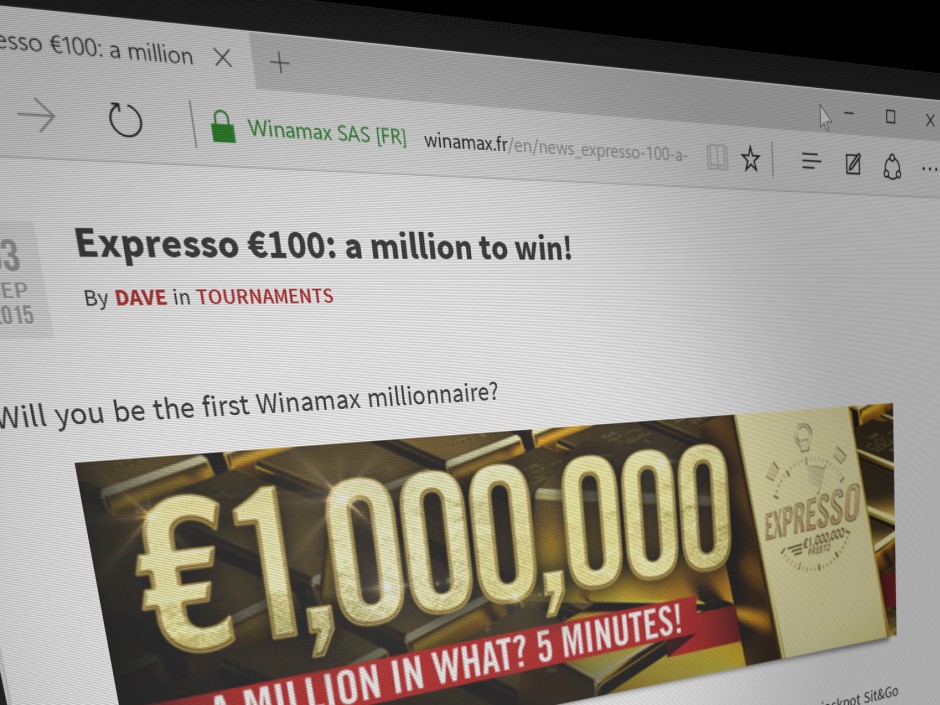 French online poker market leader Winamax has followed its rival PokerStars France with the addition of a €100 lottery sit and go.
The €100 "Expresso," as the format is called on Winamax, is double the previous maximum buy-in. It has a top prize pool of €1 million, which will trigger five times every 1 million tournaments.
The prize is shared between all three participants, with €800,000 going to first place and €120,000 and €80,000 consolation prizes going to the second and third place finishers.