For One Day in September, Partypoker Was Europe's Second Largest Online Poker Room
Partypoker overtook 888poker for the first time in four years, but can it solidify its position as PokerStars' primary competitor?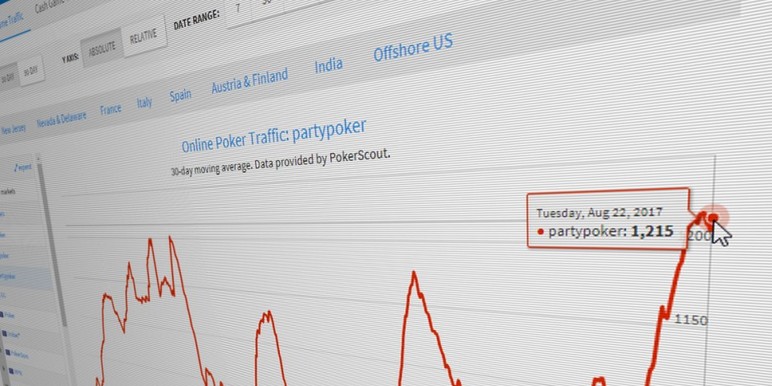 It may have only been for one day, but it was a historic one for partypoker: On September 12, partypoker's seven-day moving average of concurrent cash game activity crossed the 1400 seats mark for the first time in over two and a half years.
It also moved above 888poker. The last time partypoker was larger than its European rival was on July 6, 2013—over four years ago.