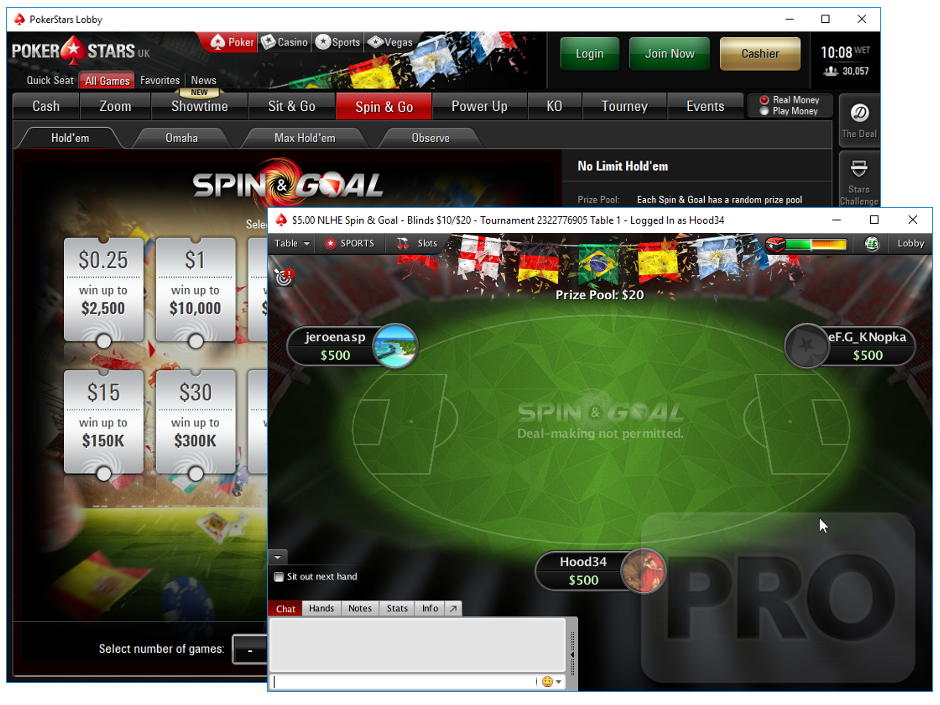 PokerStars, the world's largest online poker room, has launched special Spin & Goal tournaments ahead of the world's biggest sporting event, the FIFA World Cup.
Part of a slate of soccer-themed promotions running on PokerStars, Spin & Goal launched on Friday on its global dot-com client and in most of its European markets including UK, Spain, France, and Italy.
PRO exclusively revealed the promotion's first look in April and rightly predicted that it would be a World Cup tie-in promotion rather than a new game variant.