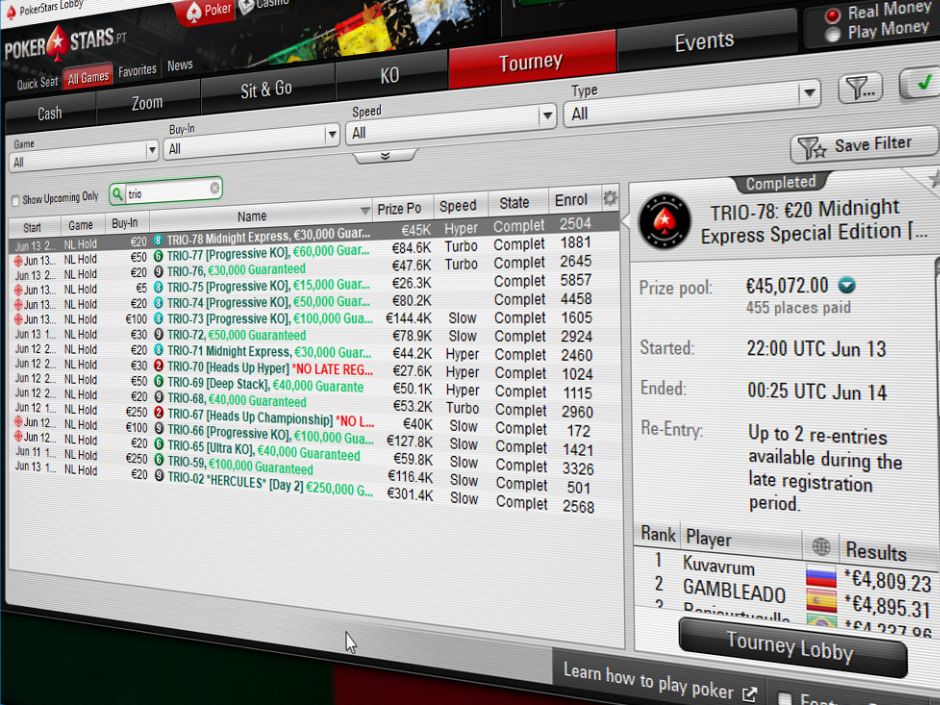 The recently concluded Trio series on PokerStars' European player pool was a resounding success with overall guarantees of €5 million covered by almost 30%, the operator has stated.
The Trio series marked the celebration of Portugal's entry into the already existing French and Spanish network making PokerStars the first such poker room to run a three-country network in Europe.
According to the operator, 40,000 unique players turned out for the Trio series which spanned ten days in June.
"We've had great success with our various series in shared liquidity regions and it's brilliant to see the Trio series carry on this trend," wrote Severin Rasset, Director of Product Innovation and Operations at The Stars Group on PokerStars Blog.