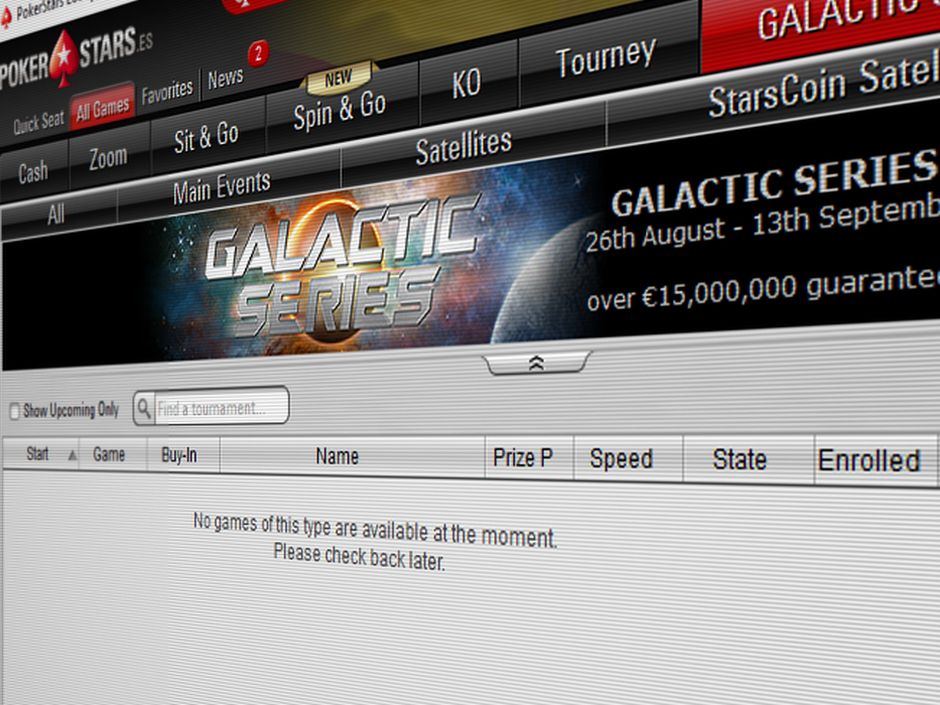 Poker players with access to the global player pool won't be the only ones to be able to compete for big prizes in tournament series this fall. Both PokerStars and partypoker have quietly released their respective tournament series on their European ring-fenced clients, and both are their largest to date in the market.
PokerStars will be running Galactic Series on its European network, which comprises of players from three Southern European countries—France, Spain, and Portugal—as well as players internationally signed up on PokerStars.ES. The series will have a guarantee of €15 million across 186 events and will run for over two weeks from August 26. It will be the largest ever tournament series run in the segregated European markets.
Partypoker will be hosting a KO Series but with a more modest €1 million guaranteed prize pool. It will feature 115 tournaments, each in Progressive Knockout format. The series will coincide with PokerStars' Galactic Series.