This Week in Poker Podcasts
The latest from the Pokerfuse Poker Podcast Directory.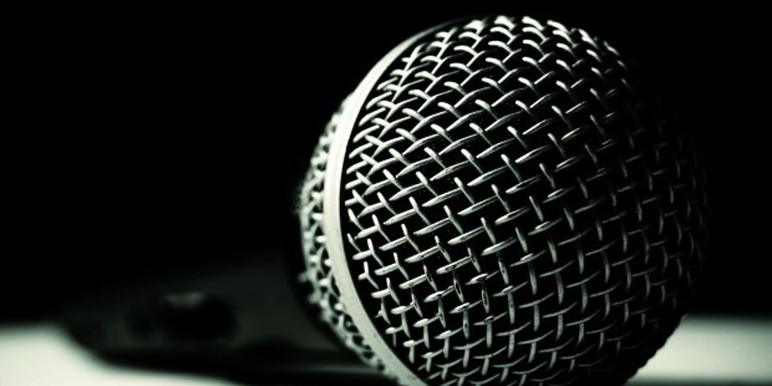 Poker Advocacy Dec 13 2016 show
On this week's Poker Advocacy with Rich Muny webcast, poker reporter and writer Jennifer Newell joins Rich to discuss the anti-poker letter from ten state attorneys general to anti-poker VP-elect Mike Pence, the current political climate and poker activism.
View Poker Advocacy with Rich Muny in the directory →
---
Episode 196: Catching Up With Jamie Kerstetter
Jamie Kerstetter, who first joined us on Episode 136, is back to talk about the latest poker Twitter drama, her new role as ambassador for the Borgata poker room, her dog Crouton, and the Humane Society of Atlantic County.

View Thinking Poker in the directory →
---
Druff & Friends Show – 12/14/2016 – The Starfish
khalwat co-hosts. Mike Dentale/Cate Hall grudge heads up match tentatively scheduled after Twitter war. Senate Minority Leader Harry Reid back on hot seat regarding alleged $2 million Full Tilt bribe. DOJ to keep $45 million of Full Tilt remissions payments after final round of payments to players completes. Fight breaks out on opening night of long-anticipated MGM National Harbor Casino, Scott from East Coast calls to tell us of his evening there. Larry Laffer and a drunk handicapme call in.
Washington State keeps seizing money from online gambling payment processors. Pokerstars pro Jake Cody reveals he was robbed while skinny dipping. Lucky Chewy Poker opens beta site, earns mockery from the internet. Cosmopolitan to join those charging for Vegas parking. Cat Hulbert, longtime gambling figure, writes long article about her life in poker and blackjack, Druff talks about personal experience with her. Man blows $1 Million on cars, strippers and cocaine after bank glitch. Second massive Yahoo hacking announced, could affect purchase by Verizon. What to do about Russian influence on US Presidential election? traderusky also co-hosts for 2 hours.
View Poker Fraud Alert in the directory →
---
12/14/2016 Poker Action Line
BIG Dave and Joe look at the Winter Poker Open at the Seminole Hard Rock in Tampa and the attempt to bring Tampa Bay into the Poker Major Leagues. The guys also discuss the combined effort by governments to hold back opportunities in online poker around the world.
View Poker Action Line in the directory →
---
Pokercast 442 – Story Time with Barry Greenstein, Online Poker Traffic & HU 4 Rollz
On this episode of the Pokercast: We are joined by Barry Greenstein, a man of many epic stories. Barry takes a break from his session to tell us a wild degenerate tale involving Phil Ivey and other poker notables. First off we chat about how Terrence is living it up, Ross is on his way to warmer weather and Adam is hanging out at the rink. This week in the news: We look at what sites (other than stars) have been driving the most traffic and the answer might surprise you, Steve Ruddock of OnlinePokerReport gets on the line with us to give us the details on how the online landscape is changing.
Other stories include LuckyChewy planning to start a new poker site, Cate Hall/Mike Dentale twitter beef and HU 4 Rollz. Then we get Barry G on the line who regales us with some wild tales of degeneracy such as him being pressured to hold large sums money for strangers, John Hennigan, Tuan Le and of course Phil Ivey. After Barry we get into some 140 Or Less, Mailbag and some hands in the Ross Report.
View 2+2 PokerCast in the directory →
---

MTT

Overhaul

Luke Haward is the newest coach at Red Chip Poker, and in this episode we interview him about overhauling our MTT games. We focus on pre-flop leak-busting, the subject of Haward's debut Red Chip PRO video, but the discussion reaches wide and far into subjects like staking, ICM, leveraging stack sizes, bubble and final table dynamics, and more. It's a must-listen for any MTT player.

View Red Chip Poker in the directory →
---
The Bernard Lee Poker Show 12-13-16 with Guest Blair Hinkle
Recent HPT event winner Blair Hinkle is Bernard Lee's guest. 
View Bernard Lee Poker Show in the directory →
---
104 – Hands from Listeners
Mike and I meet up once again and we discuss topics from Christmas to Mike's recent rough patch with poker. We also analyze a couple of hands sent to us by our listeners.  Make sure you send in your hands if you want us to discuss them!

View Heads Up Poker Podcast in the directory →
---
Top Pair Episode 277, December 17, 2016
You  Call It  Extending The End Time – I Call It Getting Ahead For The Night Hey Google, What's The Best Poker Podcast In The World Poker = Round Is Right And The Theme Of The Game A Return Trip To The River Of Blood Start Out With Limit, Ease Up To Big Bet Games To Deal Or Not To Deal – What's The Norm @ Your Game Say My Name ! Say My Name!
View Top Pair Poker Podcast in the directory →
---
PokerNews Podcast Episode #424: Farewell
EPT

feat. Lee Jones

Sarah and Matt take a few voicemails, and say good bye to the EPT with PokerStars' Lee Jones.

View PokerNews Podcast in the directory →
---
Current events
We chat about poker news from around America, including attorney generals looking for Trump to ban online gambling.