This Week in Poker Podcasts
The latest from the Pokerfuse Poker Podcast Directory.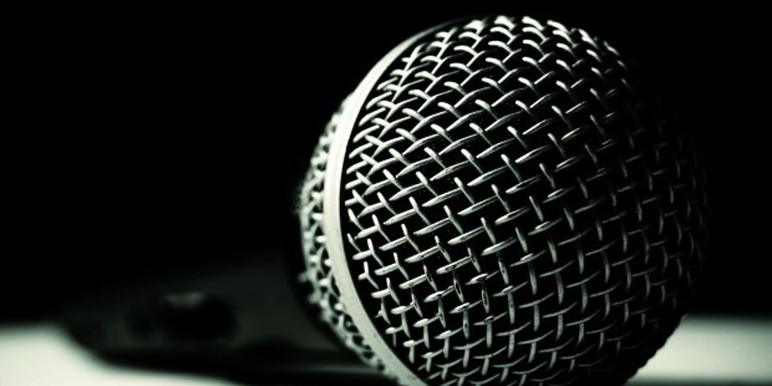 The Bernard Lee Poker Show 02-21-17 with Guest Richard Roeper
Film critic, columnist and TV host Richard Roeper chats with Bernard Lee about the upcoming Academy Awards and more. 
View Bernard Lee Poker Show in the directory →
---
Top Pair Episode 281, February 25, 2017
Globe Trotting Poker – Robbie Plays In Another Land You Want To Know About Poker – Do You Want To Know About Us? Tips For Recruiting Home Game Players (Getting & Keeping) How Do You Know If It's A "Soft Table"? Anchors Away, The Fleets In Town
View Top Pair Poker Podcast in the directory →
---
Druff & Friends Show – 02/23/17 – The Flip and The Firing
Absolute Poker founder/cheater Scott Tom surrenders to US authorities. BetOnline live blackjack dealer accused of cheating player, caught on video. Brent Beckley, former Absolute Poker cheater, takes job at BetOnline. We watch a bit of the GPI Awards and heckle the show from afar.
Jaclynn Moskow, Fernando Rosas accused by Jason Mercier of cheating in Open Face. Limon goes off on Doug Polk, gets fired from Live at the Bike. Online poker payment processor & telemarketing scammer Jeremy Johnson hit with contempt of court. Super High Roller Bowl runs into embarrassing registration mixup. Druff runs into laughable error involving Caesars Palace reservation. Pay $395 and get Diamond status at Caesars, but is it a good idea?
View Poker Fraud Alert in the directory →
---
Ask Alex Episode 124 "Craving Analog In A Digital World"
This is Episode 124  of "Ask Alex" on the Oneouter.com podcast. In this episode we cover many topics and listeners questions including…Should one listener play the WSOP main event during his trip to vegas this summer? What are some of the current trends in MTT play? Should online players be playing more live poker? For more fun and more profit! Plus lots more wisdom and giggles as usual![…]
View One Outer in the directory →
---
#449 – Pokercast 449 – American Poker Awards, Stars "Power Up", Mailbag & More!
On this episode of the Pokercast: We've got a ton of news to catch you up on, some Pokercast beef and your wonderful mail to reply to! In the news this week: A new format of poker called "Power Up" at Pokerstars, EPT Creator John Duthie takes over PartyPoker's live poker division, American Poker Award nominations and more.
Steve Mayes, CEO and Founder of SharkScope joins us to talk about how SS can now help you prevent being colluded against in real time, plus we respond to all of the people that were tilted from the "marathon event" discussion last week. Some of the mail discussed this week includes questions about running it more than once and what's up with Kells. We've got a couple Ross Report hands and then to end the show we've got something like you've never heard before on the Pokercast… an Interview with Keegan Oliver, Terrence's opponent for his next fight! We hear from him and get Terrence fired up before we end the show.
View 2+2 PokerCast in the directory →
---
PokerNews Podcast Episode #433: Battle of
APA

Nominees with David Tuchman

Sarah Grant goes solo this week without co-host Matthew Parvis, and she has a one-on-one sit down with David Tuchman, who is up against Sarah for the Media Person of the year at the American Poker Awards.

View PokerNews Podcast in the directory →
---
More random poker news
Scott lets us know there is a poker scene in the Oscar-nominated movie Hell or High Water, plus we have a poker cruise update.
View Ante Up! Pokercast in the directory →
---
Poker Advocacy Feb 21 2017 show
On this week's Poker Advocacy with Rich Muny webcast, PPA CO State Director and OnTilt Radio CEO Robin Jones joined Rich for a discussion on the latest on OnTilt Radio's operations, poker activism, and Colorado issues
View Poker Advocacy with Rich Muny in the directory →
---
Two Lags, One Pair w/ Special Guest Aaron Brown – Episode 64a
Location: Sands Casino – Stakes: 1/2 – Preflop: UTG+1 limps, Hero raises to 12 OTB with TcTs, SB calls, UTG+1 calls. Hero is effective stack with 205 …