This Week in Poker Podcasts
The latest from the Pokerfuse Poker Podcast Directory.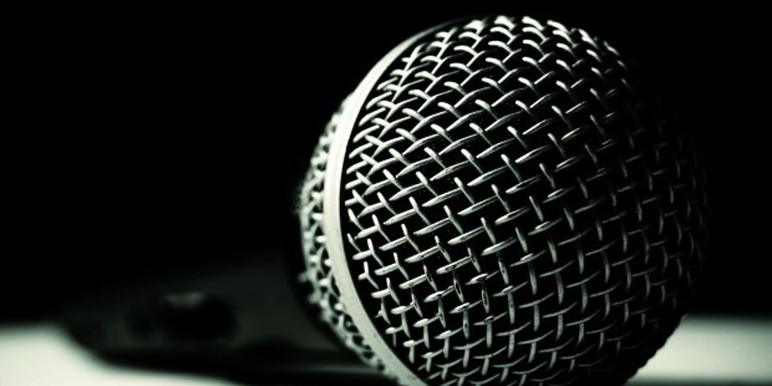 Ep 062 – KQ suited scenario
In this episode, Jonathan Little, Chris "Fox" Wallace, Derek Smith, Taylor Maas, Doug Behrens & host Steve Fredlund discuss a specific scenario facing a raise with KQ suited in late position:
10 person table in early stages of tourney
Blinds are 300/600 with 100 ante
Everyone has 30,000 chips (50 big blinds)
Every player is a standard tight aggressive player
Folds to player in UTG+2 who raises to 1,600
Folds to us in cutoff with KQ hearts
The goal is to give thoughts on this base scenario, but then explore how some of the assumptions would have to change to change the action. So the questions posed to those providing input are:
1) What is your typical course of action under the base assumptions?
2) Holding all else equal, how would the stack size of the initial raiser have to change for us to change our action?
3) Holding all else equal, how would our stack size have to change for us to change our action?
4) Holding all else equal, how would the stacks sizes of those behind us have to change for us to change our action?
5) Holding all else equal, how would the player type of the initial player have to change for us to change our action?
6) Holding all else equal, how would the player type(s) of those behind us have to change for us to change our action?
7) What other factors would drive us to potentially change our action?
View Rec Poker Podcast in the directory →
---
The Bernard Lee Poker Show 01-16-18 with Guest Jason Mercier Pt. 2
Check out part 2 of Bernard Lee's chat with poker great, Jason Mercier. 
View Bernard Lee Poker Show in the directory →
---
Episode 243: Jamal Hanson
Jamal Hanson introduces us to a high-stakes poker game we knew nothing about… because it's played behind bars. Jamal, who graduated college at 16 but ultimately landed him in prison for selling crack cocaine, talks about learning to play, landing a whale, winning the tacit approval of the warden, and sorting out the logistics of payments and game integrity. He also explains how he studied law in prison, wrote and filed many of his own briefs, sued the government, and ultimately got his sentence commuted. It's a revealing look at a fascinating corner of the poker world.
View Thinking Poker in the directory →
---
Learning Poker From Scratch
How would a poker coach go about learning poker from scratch in today's environment? It's a fascinating question, and on this week's podcast, James 'SplitSuit' Sweeney answers by breaking down the four pillars of poker learning: Math, Tactics, Strategy and Mental Game. If you're not learning poker from scratch, it doesn't matter, there's something to be learned in this podcast for any player.
View Red Chip Poker in the directory →
---
Grocery Store Opportunities
In this episode, Andrew share's his travel troubles on the way to Mississippi, why he's never been to the PCA. We discuss how your riches may be hidden in grocery store business opportunities and create a dating profile contest.
---
Pokercast 488 –
PCA

Review, Aussie Millions Preview, Phil Ivey Sighting & Super Bad Beat Jackpot!

This week on the Pokercast: The guys review the PCA winners and stories, preview Aussie millions and cover everything in between. To begin, Doug Polk called out crypto scammers on his youtube channel and in turn gets his life threatened and Adam weighs in for his third of eight weeks. 

In the news: An exciting finish to the PCA Main Event and other high roller winners from the Bahamas, The largest bad beat jackpot in the history of the USA was won and some interesting revenue numbers from Vegas. We also bust open the Mailbag to answer your emails about a ruling in an all-in pot, the price for Adam to re-gain the weight, email number 4 and more! 

View 2+2 PokerCast in the directory →
---
$1M bad-beat jackpot hits in Detroit
We discuss the ramifications of the record $1M bad beat that hit in Detroit this week.
View Ante Up! Pokercast in the directory →
---
Druff & Friends Show – 01/18/2018 – Haters Gonna Hate
Phil Hellmuth states on podcast that he can't figure out why people hate Chris Ferguson. Betcoin to reopen poker room in order to pay bad beat jackpot. Stations Casinos bad beat jackpot ruling delayed. Ignition removes ability to chat during poker games. Ken Scalir to appear on Judge Judy, Druff tells long backstory to situation.
Two men plead guilty in Kansas underground gambling case, which also involves poker player Brandon Steven. Lucky Dragon casino facing foreclosure. Phone call with Brandon's 15-year-old gambling prodigy. TMMLK returns. Nevada casinos stiffed for $70 million in bad debt in fiscal year 2017. Which games in casinos bring in most revenue per square foot? Tropicana Atlantic City stiffing players on offers. Golden Nugget in Atlantic City to offer live dealer Ultimate Texas Holdem online.
View Poker Fraud Alert in the directory →
---
Poker Action Line 01/17/2017
BIG Dave and Joe look at the PCA Main Event won by Maria Lampropulos as well as some of the early events of the Lucky Hearts Poker Open. BIG Dave catches up with WSOP Ladies Champ Jackie Scott.
View Poker Action Line in the directory →
---
How Do I Barrel In Poker?
Barreling is one of poker's most fundamental skills. Whether you're firing once, twice or all three times, whether it's for value or as a bluff, you need a working barreling strategy to win in this game. Ed Miller joins us on this week's podcast with a simplified barreling strategy that anyone can use: "When they check, you bet." Of course, the profit is in the details, so don't miss this week's podcast.
View Red Chip Poker in the directory →
---
154 – John Arrage
This week we have a different kind of guest, John Arrage, who deals at Mike's local casino! John has also dealt at the 2003 WSOP final table and is also a reat poker player, having won a bracelet. He takes both Mike and me through how the poker world was like before we joined the scene.  
View Heads Up Poker Podcast in the directory →
---
Getting Maximum River Value From Fish |
MED

Monday #1

I read a killer article from Nathan "BlackRain79" Williams called "6 Bet Sizing Tricks to Skyrocket Your Poker Winnings".  Following the article, I give you my MED Idea and MED Action takeaways. 

View Smart Poker Study Podcast in the directory →
---
---
Check-Raising is Love, Check-Raising is Life – Episode 111
More Great Poker Content!Check out the last Solve For Why Vlog featuring Jack and Zach!