This Week in Poker Podcasts: March 29, 2013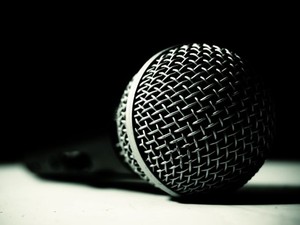 Welcome to the first edition of TWIPP this spring. The Poker Podcast Directory has some great content this week so let's dig in.
This week we will be looking at some of my long-standing favorite shows, but I want to start with a show that has quickly risen into my list of favorites since it premiered in the directory earlier this year. If you're not familiar with it, the Top Pair Poker Podcast is a podcast that focuses on home game issues. In recent weeks I have found myself listening to co-hosts Brue Briggs and Eric Nelson more and more.
This week the guys touch on topics including verbal declarations, the difference between a wining session and a losing session and what to do with a chip stack for a player that needs to leave a tournament. Even if you don't currently play in a regular home game, you will find a ton of interesting topics that will be sure to capture your attention.
Listen to Top Pair Poker Podcast →
Another show that I frequently listen to is Thinking Poker with Andrew "Foucault" Brokos and Nate Meyvis. This week they welcome poker author Ed Miller to talk about his latest release Playing the Player. If you are at all interested in poker strategy, you won't want to miss the discussion contained in this episode. Miller talks about his approach to writing books and he also provides listeners with his background. He tells an interesting story of how he got into poker which is not exactly a rise up through the ranks tale.
For those of you that have been following this column for a while, you know that one of my favorite shows is Rabbit Hunt. This show continues to be in my group of favorites because it is a news-oriented show that has a level of discussion that cannot be found on any other podcast.
This week is especially interesting as Mark and Matt welcome Chris Grove from OnlinePokerReport.com to discuss the reintroduction of the Black Card promotion over at Full Tilt, the evolving situation in Illinois where lawmakers are trying to pass legislation that would legalize online poker in the state and the efforts in Florida that could have unintended consequences for online poker.
The longest running poker podcast in the directory just happens to be the one that I have been listening to the longest. The Ante Up! Pokercast was one of the first podcasts that I picked up on a regular basis and it has been great to see Chris and Scott grow their passion into a thriving business including opening their own magazine and launching their own poker tour.
This week the guys visit with special guest Antonio Esfandiari. They touch on many topics that will probably be of interest to most poker fans including whether or not Antonio should wear his bracelet that he won from the One Drop Event and his crazy schedule between now and the 2013 WSOP.
Listen to Ante Up! Pokercast →
That's all for this week. As usual, feel free to leave your own reviews, rip on mine, or suggest other poker podcasts for my listening pleasure.