This Week in Poker Podcasts February 26, 2012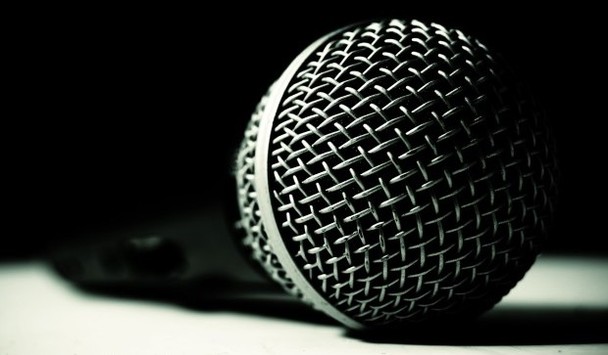 This week we welcomed another new addition to the Pokerfuse Poker Podcast Directory: The Poker Show which airs live in Canada on SportsNet 590 The Fan. The show is just starting up, but their first two episodes have already seen the likes of Daniel Negreanu, Phil Hellmuth and Gavin Smith. The hosts of the show, Chris Tessaro and Rob Wong, are both seasoned broadcasters with Tessaro having deep links into the poker world.
The show definitely has a mainstream feel due to the quality of the production and their guest list thus far, but Tessaro's knowledge of poker and his experience as a journalist lends a sense of credibility that isn't commonplace. The show is sponsored by PartyPoker so right away I will be curious to see how that relationship influences their coverage of current events, but thus far I am happy to have another quality poker podcast selection.
The Bernard Lee Poker Show features Mike Sexton this week. I really enjoy listening to Mike tells stories and this week was no exception. They get into some of the lesser known facts about the history of the World Poker Tour and talk a little high-low stud and Poker Hall of Fame.
Lees' show airs on the radio but they don't strip out the advertisements for the podcast version. Though there are a bit many for my taste, I mean c'mon, if you could get a sponsor to ship the cheddar why not take it right? Well one of Lees's sponsors will literally ship you the cheddar. I am not sure if it's pure genius that the show is hosted by a Cabot Cheddar or just a coincidence. Maybe Lee can let us know himself by leaving a comment or replying on twitter.
Listen to The Bernard Lee Poker Show »
Tournament Poker Edge has quickly become my favorite strategy poker podcast. I haven't pinpointed what makes such a difference for me, but I almost never get lost in the middle of a hand discussion. I've listened to my fair share of poker strategy on podcasts and enjoy these guys the most.
This week they cover some of the hands that appear in one of their premium training videos series. Hosts Killingbird and RonFezBuddy bring in coaches Casey "bigdogpckt5s" Jarzabek and Ben "KidCardiff6" Warrington to discuss hands that take place in a PokerStars $109 rebuy event where both coaches were recording the tournament live with commentary. So as not to spoil the video series they don't tell us how the tournament ends, but both coaches do end up at the same table playing hands against each other and at least one of them makes the final table.
Listen to Tournament Poker Edge »
That's all for this week. As usual, feel free to leave your own reviews, rip on mine, or suggest other poker podcasts for my listening pleasure.