Sheldon Adelson Picks Madrid for "EuroVegas" Casino Mega-Complex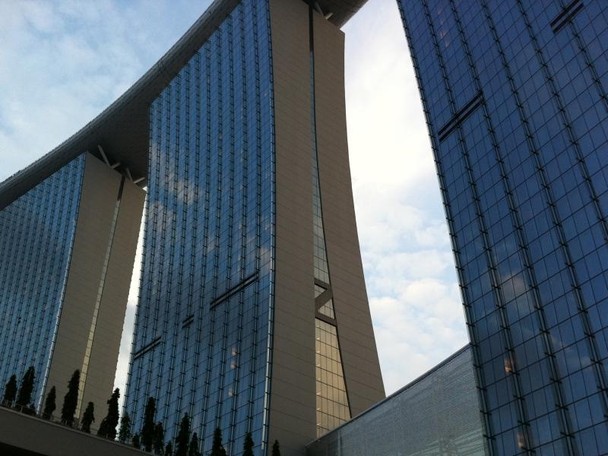 Las Vegas Sands CEO and billionaire business magnate Sheldon Adelson has picked Madrid as the location for his grandiose vision to bring Las Vegas to Europe.
The plan will now move on to the next phase, including deciding on the size, scope and exact location for the resort, stated the Las Vegas Sands press release from yesterday.
However, the process "is still very much in the early phases," and resolution of "the current economic challenges within Europe" will be an important step in the progress, it warns.
Alcorcón, a city in the southwest of the greater Madrid metropolitan area, is tipped for the location of the construction. No timeframe has been given, but earlier plans suggest an initial opening by 2016 with the final work to be completed by 2025.
Adelson's gambling empire, born out of Las Vegas and now stretching to Macau and Singapore, has been considering building a hotel and casino complex in Spain for over a year. Adelson himself has visited locations in both Madrid and Barcelona.
His vision is to create the largest gambling spot in Europe. Although specifics have not yet been decided, it is expected to ultimately include twelve hotel resorts with 36,000 rooms, six casinos with 18,000 slot machines, a sports stadium and three golf courses, with hopes for over 10 million visitors annually.
Estimates for the total cost go as high as $35b. Proponents argue that it would bring up to 250,000 jobs and a huge boon for a country deep in recession with a collapsed construction industry and 25% unemployment. Some have called it the largest investment in European history.
Valdecarros in Salamanca, 200km to the west of Madrid, and Cataluña, near Barcelona, were also considered for the location.
Adelson is pushing for many concessions from the city, including lifting the ban on smoking in public places and a relaxation on work visa requirements.
Although many will welcome the infusion of jobs and investment into the country, it faces significant opposition from anti-gambling groups and locals. Las Vegas Sands is also under investigation by the US authorities for alleged illegal activities in its Macau operations, and such suspicion across the Atlantic has raised fresh doubts in Spain.