Black Friday Processor Ira Rubin Continues Appeal from Prison Cell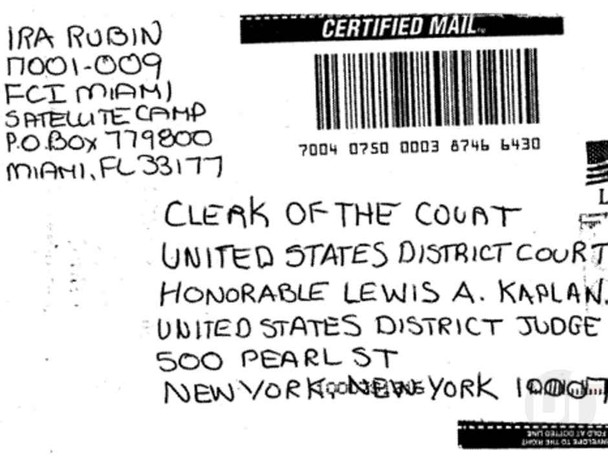 Convicted "Black Friday" online payment processor Ira Rubin continues to battle against the three-year sentence handed down in 2012, with Rubin recently filing a handwritten notice of appeal.
Rubin, who received the longest term of all Black Friday sentences handed down to date, and was also ordered to forfeit $5,000,000, first filed an appeal last August, alleging that he received inadequate counsel and that the sentence received actually exceeded the recommended range.
Rubin's first appeal asked that his sentence be set aside because his former attorney, Richard Finkel, allegedly:
Failed to argue mitigating factors at sentencing;
Failed to assert that the government and

DOJ

breached the plea agreement;
Failed to file an original notice of appeal per Rubin's request.
Rubin also alleged that the sentence he received was in excess of sentencing guidelines, this despite his previous criminal history, hiding of assets derived from his offshore payment-processing operations, and that he was captured in Guatemala before being extradited to the US.
Rubin's first appeal was summarily dismissed on September 25, 2012, with prosecutors declaring it frivolous. Nonetheless, Rubin, who is incarcerated at the Miami Federal Correctional Institution, has continued his appellate battle.