More Indictments and Seizures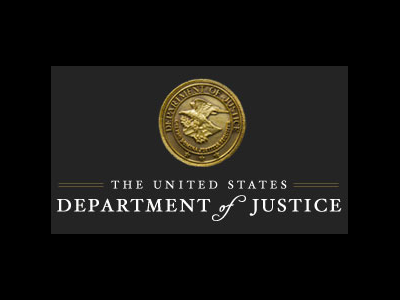 For the second time in the last 40 days US government officials seized domain names, bank accounts and handed down indictments in connection with internet gambling.
Though the indictments specify that the defendants were involved in online sports betting, online poker sites were affected. The most notable were DoylesRoom and True Poker, poker rooms on the Yatahay Network. Both companies have already relocated their web sites from the seized .com sites to .ag sites, the top-level domain for Antigua and Barbuda where these sites are based. Although primarily poker rooms, both sites also offer casino games but not sports books.
Earlier this month, Brunson terminated his endorsement with the online poker room bearing his name citing the current political landscape as the reason. Recent uncharacteristic payment delays at True Poker had already begun to stir suspicion amongst players.
According to a press release by the US Department of Justice, federal agents "opened an undercover payment processor business, called Linwood Payment Solutions." Linwood allegedly operated as a payment processor for a period "between December 2009 and January 2011." During that time, "Linwood processed over 300,000 transactions worth more than $33 million."
Also seized were BookMaker.com and BetDSI.com, primarily online sports books that offer poker also through the Yatahay Network. Notably, other sites on the network such as the popular BetCRIS.com have avoided seizure and currently continue to operate unaffected.
Also listed was BetED.com. a bookmakers that offered poker on the Merge Gaming Network and FunTimeBingo.com, an online bingo room that uses software licensed in the UK.
The individuals indicted were Darren Wright and David Parchomchuk of ThrillX Systems, Ltd., d/b/a BetEd and Ann Marie Puig of K23 Group Financial Services, d/b/a BMX Entertainment who "face a maximum sentence of five years in prison for operating an illegal gambling business and a maximum of 20 years in prison for money laundering." Special agent William Winter of the U.S. Immigration and Customs Enforcement, Homeland Security Investigations stated:
"Together, with our law enforcement partners, we will disrupt and dismantle organizations that commit these crimes, regardless of their location, whether here in the United States or abroad."
BMX Entertainment is a Cyprus-based operation that owns Fun Time Bingo, BetDSI and Bookmaker. Their only operation not affected is BetCanadian.com, an online sportsbook and casino that does apparently service the US industry.
The US government continues to reach beyond its borders in its attempt to crack down on online gaming while at the same time its lawmakers continue to push for regulation of the industry on both the state and federal levels.