The
PPA

Looks to Add Online Poker to Cybersecurity Bill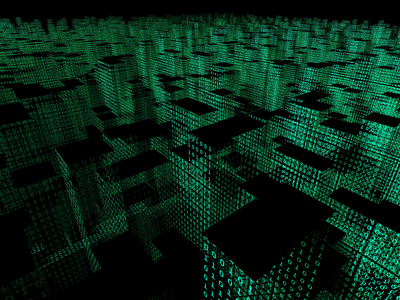 Members of the Poker Players Alliance (PPA) are lobbying members of Congress to have online poker attached to cybersecurity legislation.
In an exclusive interview published this week, PPA Vice President of Player Relations Rich Muny told pokerfuse that the group is "reaching out to members of the Senate Homeland Security Committee suggesting they add poker to the cybersecurity bill."
Senate Majority Leader Harry Reid is expected to advance the bill to the Senate floor for debate within a matter of weeks.
In addition to the lobbying efforts in the Senate, the PPA has been lobbying the House of Representatives in anticipation that the cybersecurity passes through.
And we may see the fruits of that labor. Just last week, Representatives Mary Bono Mack and Marsha Blackburn introduced a cybersecurity bill in the House of Representatives which is reportedly very similar to the Senate bill. The bill looks to increase penalties for gaining unauthorized access to servers as well as facilitate the sharing of information between ISPs and government agencies.
With both the House and the Senate focused on this issue, passage of cybersecurity legislation in some form prior to the presidential election seems to be a possibility. But is online poker a good fit? The PPA thinks so.
Online poker is "germane to the [cybersecurity] bill," says Muny. There is certainly common ground between the two: Player protection is a top concern for poker players, and proponents argue that regulation is the best way to bring such protections. There is a certain relevancy when discussing the wider topic of internet security.
Plus, the revenue component of online poker legislation gives it increased appeal in tough economic times.
There is no doubt that poker needs friends in Congress to advance into law. And legislators involved in the cybersecurity push are certainly familiar with online poker.
Senator Akaka serves on the Committee on Homeland Security and Governmental Affairs—where the Senate cybersecurity bill currently resides. Akaka is also the chairman of the Senate Committee on Indian Affairs that has already held two hearings on internet gaming.
Senate Majority Leader Harry Reid—considered an online poker supporter—is determined to bring the cybersecurity bill to a vote on the floor of the Senate.
And in the House, Bono Mack—co-sponsor of the House's version of the cybersecurity bill—has also chaired two hearings on online poker in the Subcommittee of Commerce, Manufacturing, and Trade.
Passing legislation during a presidential election year is no easy task, but bipartisan support on behalf of the cybersecurity issue at least gives poker a chance. However, if cybersecurity does not prove to be a suitable vehicle for attaching an online poker bill, it may be that the next likely opportunity could be a lame duck session after the election.