With John Duthie Appointment, Partypoker Aims to Beat PokerStars at its Own Game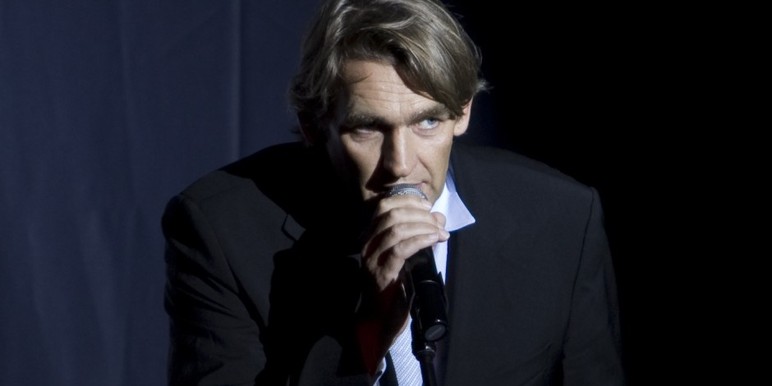 Online poker operator partypoker has further demonstrated its commitment to live poker with the announcement of European Poker Tour founder John Duthie as its new president.
The GVC-owned operator first announced partypoker LIVE back in January. The new umbrella brand, with a new dedicated section on the partypoker.com website, covers the recently announced Million tour and the Grand Prix Poker Tour (GPPT).
Earlier this month, the company announced that professional poker player John Duthie had been appointed President of the new tour. Duthie rose to prominence in the poker world when he won the Million tournament on the Isle of Man in 2000. He later went on to found the European Poker Tour in 2004, where he acted as its CEO until 2012.
PokerStars took ownership in 2012, and ran the European Poker Tour with Edgar Stuchly as Tour Director until 2016. Last year the company sunsetted the EPT brand, along with other recognizable brands like the UKIPT and the PCA, and rolled them up into two new brands: PokerStars Festival and Championship.
There is little doubt with partypoker's the new LIVE brand and the Duthie appointment—a five-year deal—that company sees an opportunity to dethrone PokerStars as a global leader in live poker tours.
"I believe there is a gap in the market for an operator whose primary focus is poker and who will listen to, and work with, the poker community as this was something that was absolutely key to the growth and success of the EPT," Duthie stated in the party press release.
The "primary focus is poker" certainly could be interpreted as a reference to PokerStars, which has expanded into casino games and sportsbook online, and has introduced the brands at live events. Partypoker, it should be noted, has operated a casino and sportsbook alongside poker for years.
In a subsequent interview on the partypoker blog, Duthie appears to take another indirect shot at PokerStars.
"What drew me to partypoker? Well, there's a gap in the market, no doubt about it," he said. "Worldwide poker events have been lacklustre and something needs to change or they'll fade into oblivion. We all have a duty to the game to make it more enjoyable."
Other statements from Duthie and partypoker indicate that the goals very much align with PokerStars' new strategy under its new brands. The aim to "have huge player-friendly events," to use Duthie's words, with "good food, good staff and just fun" certainly match PokerStars' stated goals with its prestigious Championship events looking to host big prize tournaments, and its local Festivals with "Fun Zone" and "SkillZone" sections to add fun away from the poker tables.
Partypoker has wasted no time in announcing new locations to fill up the schedule of the new tour. Last month, the company announced a surprise stop in Sochi, one of the first of its kind on Russian soil and the first under the Million brand. The online portion of which runs from mid-March and the live finals are scheduled for the 26th and 27th.
The Grand Prix tour now also has two new stops, the company just announced. In April, the tour will stop in Vienna, the first time that the tour has stopped in Austria, and then later in Canada, with an event at the Playground Poker Club in Montreal.
There are also two scheduled stops at King's Casino in Rozvadov, Czech Republic, which is currently hosting an 888Live event and will soon host a PokerStars Festival. Confusingly titled as German stops (Rozvadov is on the border with Germany), there will be a Grand Prix event at the end of April and a Million in June.
This article originally appeared on Poker Industry PRO and has been republished here as a courtesy to our readers. Please visit Poker Industry PRO for more information on the industry intelligence services that are available, or email sales@pokerindustrypro.com to get a free trial.