PokerStars
LIVE

Macau to Host Inaugral Poker Series in April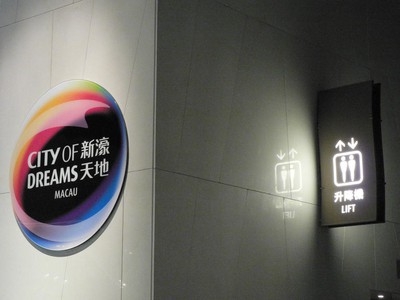 PokerStars' latest branded online poker room, "PokerStars LIVE at the City of Dreams," will open for the inaugural event, the Macau Poker Cup, on April 19.
It will be the third poker room under PokerStars' new "LIVE" brand of brick and mortar poker rooms, following the poker room in Casino Gran Madrid, Spain, that opened in February, and one in the London Hippodrome, which opens next week.
It is not the first PokerStars presence in Macau: In May 2008 it partnered with the Grand Waldo to open a branded poker room, where it hosted various Stars events, including the APPT, the Macau Millions and the Macau Poker Cup.
This moved to Grand Lisboa in March 2009, where it remained open for three years. When the contract ended in early 2012, PS events returned to the Grand Waldo, although there has been no permanent PokerStars branded room in the region.
"We believe 'PokerStars LIVE at the City of Dreams' will significantly enhance the face of the Macau Poker scene," Steven Webster, senior VP of the CoD casino is quoted as saying.
He adds: "City of Dreams always strives to bring the most innovative, premium gaming experience to our patrons. 'PokerStars LIVE at the City of Dreams' is set to provide a sophisticated yet fun atmosphere designed with the player's comfort in mind to attract the world's top poker players and will become the permanent venue for Asia's most successful poker tournaments."
Given the first pictures from inside Casino Gran Madrid, PokerStars certainly has a distinctive refurbishment plan to bring the brand to the live poker rooms.
The ten-day Poker Cup kicks off on Friday April 19 and runs through Sunday April 28. In total HKD $17.2m ($2.2m USD) in prize pools is guaranteed across nine official "Asian Player of the Year" (APOY) events. The 2013 APOY winner will also receive a one-year sponsorship deal with the Macau poker room.