Spin & Go Max Adds Twists to Lottery Sit and Gos, But at a Cost
PokerStars' new tournament format goes full random.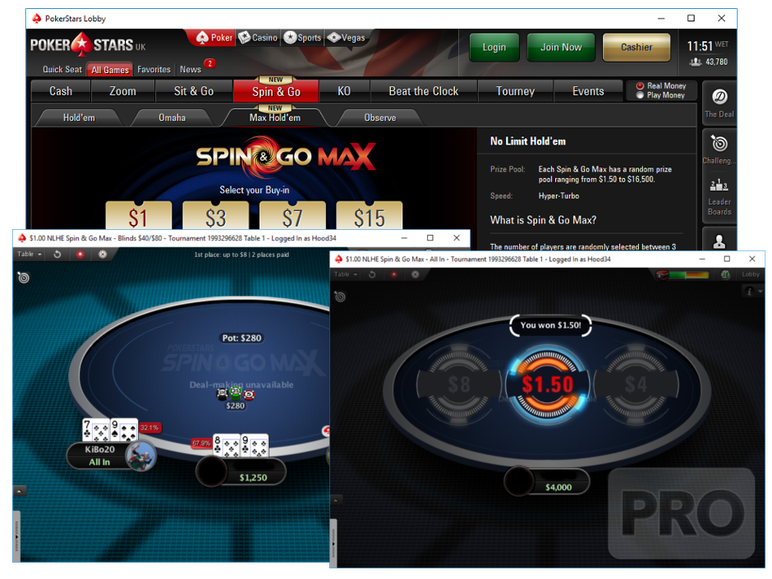 PokerStars has launched a new tournament variant, Spin & Go Max, that introduces new tweaks to the now-ubiquitous lottery sit and go game. It takes some of the best bits from competitors' products and adds in its own twists to make a curious new game that could prove to be a hit among its casual player base.
But innovation comes at a high price: Spin and Go Max is one of its quickest tournament formats to date but also one of the highest raked games.