Moore Games Offline, Claims Network Locked it Out Without Warning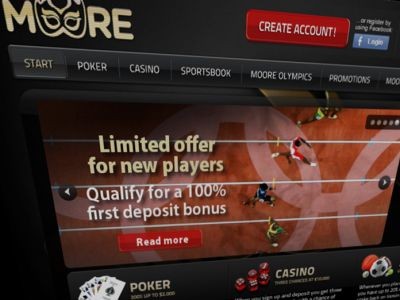 One week ago, Moore Games—a Swedish-based online gaming operator with a poker room on the iPoker Network—went abruptly offline, leaving players unable to play or process transactions including withdrawals.
In an statement made to pokerfuse, Moore Games CEO Samir Mujagic claims that the outage is due to the suspension of service from the iPoker network and that no explanation has been given for the interruption of service.
Repeated inquires as to the reason for the suspension have gone unanswered, according to Mujagic.
Pokerfuse has also requested a comment from Playtech, operator of the iPoker network, but had received no response at the time of publishing.
According to emails obtained by pokerfuse between the parties involved, one possible reason for the room suspension is fraud and collusion by some Moore players. However, Mujagic asserts that his company paid an additional monthly premium to utilize the network's enhanced fraud protection services, designed to increase the detection of such activities.
There is also an indication that non-US players on Moore may have circumvented iPoker's network restrictions and played while in the US at the World Series of Poker, but no official word has been released by Playtech regarding the basis for or the existence of an investigation.
Neither reason would normally explain the complete closure of a poker room, unless the issue was widespread.
In possibly an unrelated incident, the mooregames.com website also briefly had security warnings when visted in both Firefox and Chrome browsers. The issue seems to now be resolved.
Recent failures of online poker sites seem to have followed a similar pattern. The site goes down, blames the network for cutting them off, then it is discovered that the site was operating using players deposits and did not have sufficient funds to pay players.
However, Mujagic contends this is not the case with Moore and has informed pokerfuse that while Moore and TAIN—provider of payment and network solutions for iPoker skins—operate the cashier, Playtech is in possession of player deposits.
It has been a week since the services were suspended and players are still unable to access their funds. Whether Moore Games or Playtech is ultimately responsible for the closure, with normal expenses still mounting and the site unable to generate revenue the interruption could have serious affects on a small skin's business. Even if access to the network is restored it is possible Moore has suffered irreparable damage to its brand.